Every season at Selmi's brings plenty of family fun
Since the beginning, Selmi's Greenhouse, Farm & Pumpkin Patch, located in Rock Falls, Illinois, has been a family-owned farm rooted in quality. They grow their produce ranging from its over-the-top delicious bi-color super sweet corn to tomatoes and green beans. Each crop is hand-picked daily at peak ripeness to ensure local and visiting customers receive the best flavor with each taste.
The Selmi's are proud to support other local farmers by offering these farmers fresh produce at the Selmi farm markets. Matt Selmi personally visits each of its market partners and selects the freshest fruit and vegetables for their patrons' tables.
Busiest times
The month of May, especially Mother's Day weekend, the first two weeks of sweet corn season, and finally, the weekends in September and October are the busiest times for Selmi's.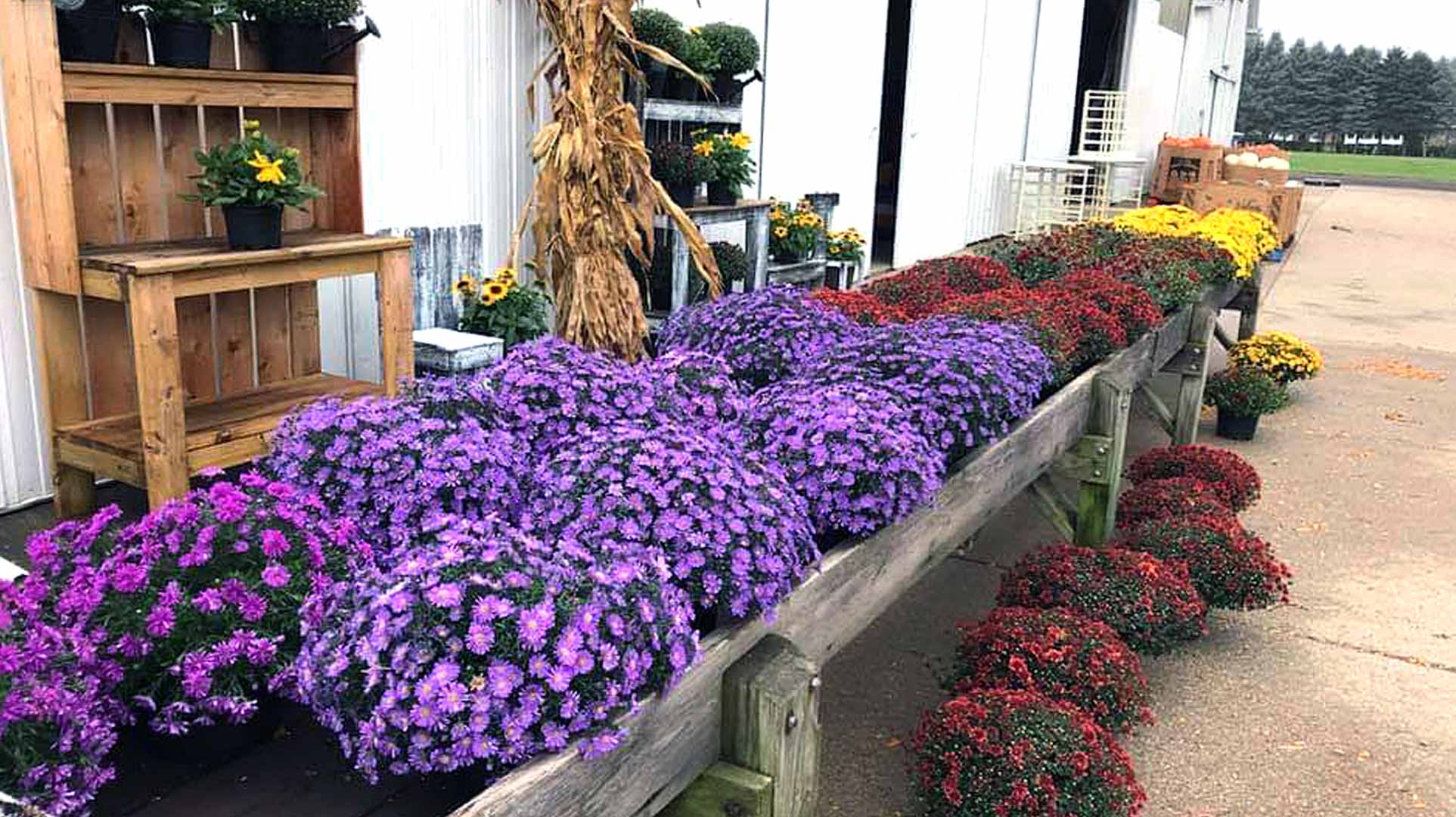 Fall is Selmi's time to shine.
At the time of this writing, Selmi's is knee-deep in its fall season. There are activities for every member of your family. Open daily from 9 a.m. to 6 p.m. Some events are ticketed. Visit its ticket page, https://selmis.mazeplay.com, on the Selmi website to purchase online.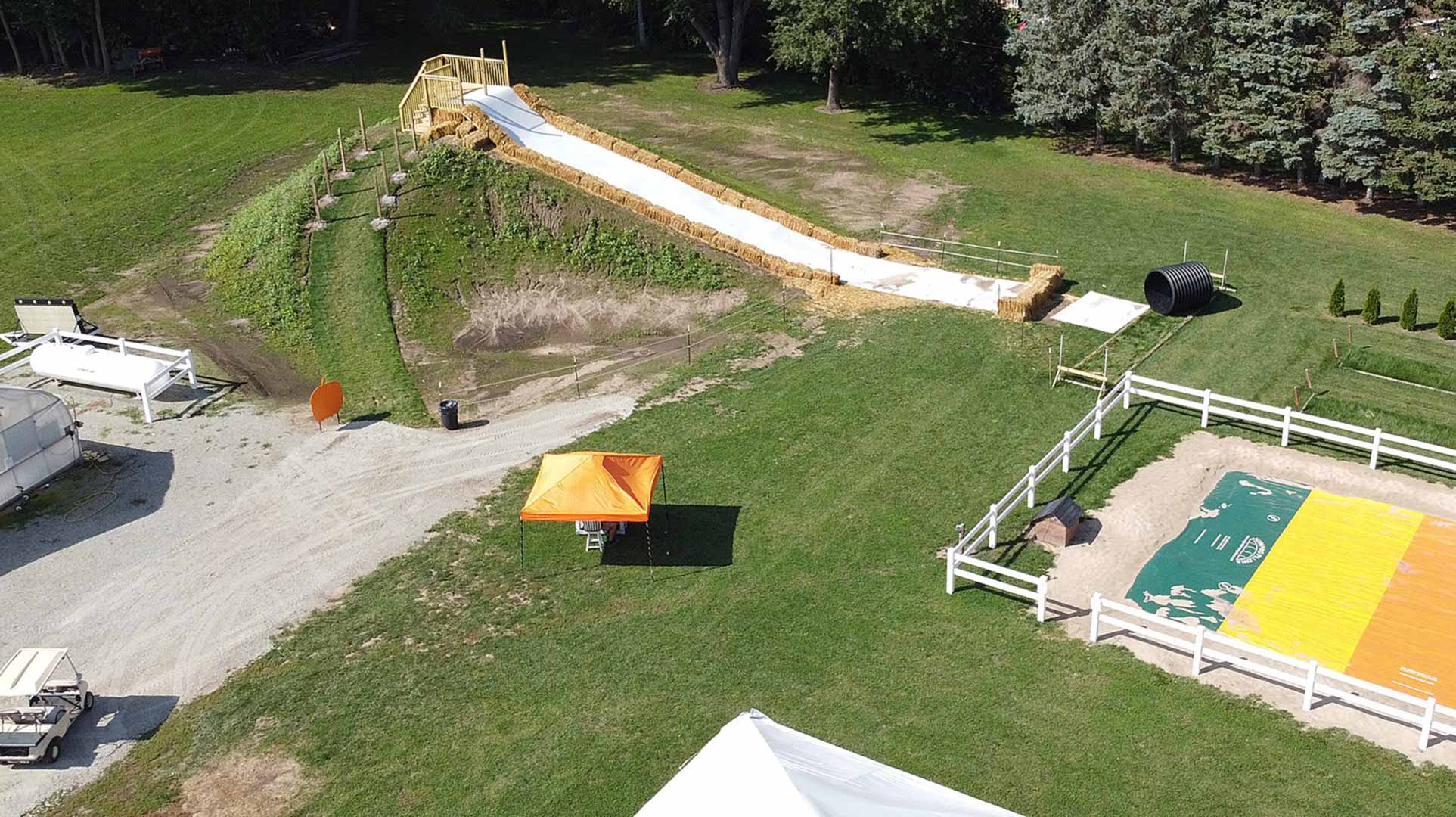 Visitors get to enjoy:
Weekend hayrack rides
Haunted house that will raise your blood pressure
Clint's famous hot apple cider donuts
Petting zoo
Jumping pillow
Corn maze – Selmi's corn maze has a different theme each year. The 2022 theme is rather magical
New! The Mt. Selmi giant slide
and lots more
The kids can pick the perfect pumpkin for carving, painting, or decorating your homestead. There are bushels of apples ready to be taken home. Can you smell an apple pie or apple sauce in your future?
Selmi's Petting Zoo video
It started in the 30s.
Matt Selmi, his father and his mother, Frank and Connie Selmi, are the owners of the business. "My dad and I are currently partners in the business. Next year he will be "retiring," and I will be the fourth generation owner/operator of Selmi's while continuing to rent the ground from my parents," commented Selmi.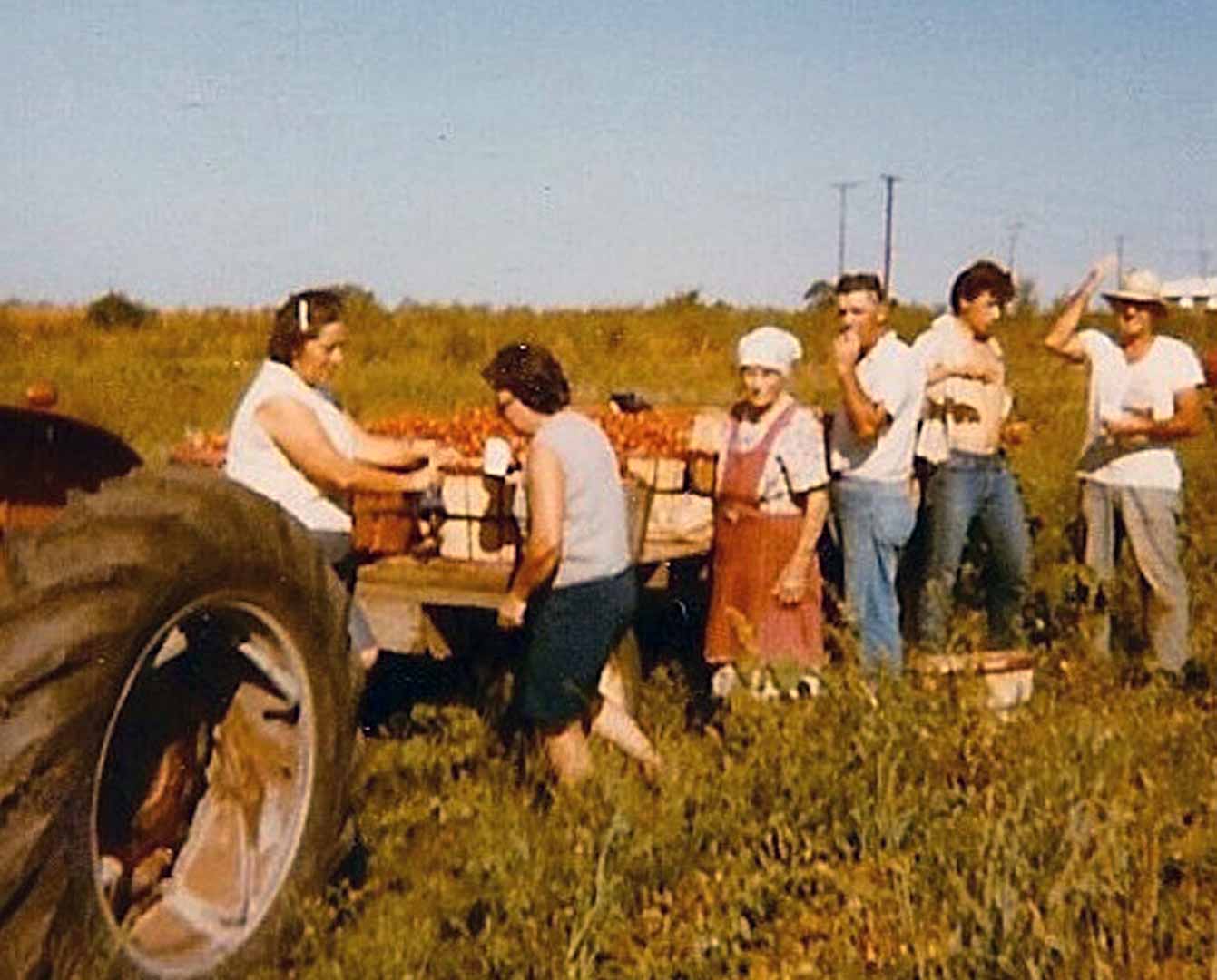 Matt's great grandparents, Frank and Natalia Selmi, started as tomato and vegetable farmers at the original Selmi farm in the 1930s, located where the future U-Pick Apple Orchard is currently being planted. His grandparents, Art and Mary Selmi, started the greenhouse side of the business. "My grandpa purchased the land where Selmi's Greenhouses and Pumpkin Patch currently sit, starting with gladiolus, animals, and row crops," said Selmi.
The first retail stand was located on the north side of Dixon Ave., across from the Harvest Time Church in Rock Falls. This site is now the future U-Pick Apple Orchard mentioned previously.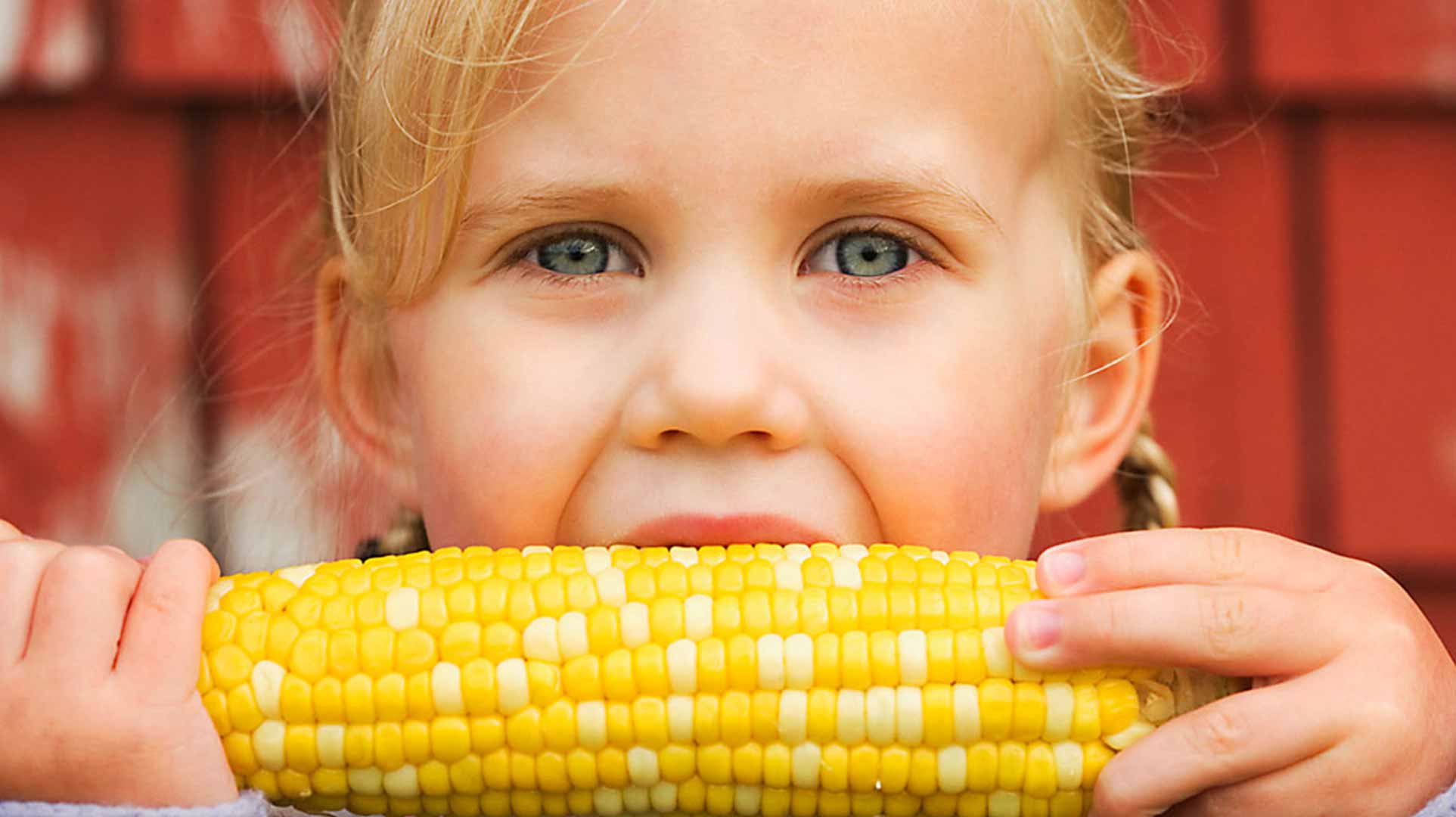 Sweet Corn season is always highly anticipated.
The Selmi sweet corn trailer started (and still is) at Sterling's Northland Mall parking lot in 1977. In 2011, Selmi expanded this feature and added a produce trailer in Dixon, IL, first at Farley's Appliance and now close by at the Dixon Plaza (Culver's). These are now closed for the season, but during the summer, visitors and locals alike take advantage of the summer's freshest produce at these two locations.
Are you a canner or freeze produce for the winter? People come from miles around to buy bushels of vegetables, especially tomatoes. Be sure to visit Selmi's at the Rock Falls location to find all the produce you need (in quantity) when preparing for the colder seasons. Selmi's also sells its homegrown tomatoes, green beans, and more.
Springtime is an oasis for winter-weary visitors.
Selmi's comes out of the cold season, raring to go for a new year of annuals, perennials, and springtime planting for the upcoming summer season's vegetables. Spring business hours start up in mid-February (listed below), with the planting of over 12,000 geranium pots plus a plethora of other annuals.
"The start of greenhouse season always brings a smile to everyone's eyes. They have been cooped up all winter and are ready to get their hands dirty in the soil," said Selmi.
Selmi geranium planting video
Planning for the future at Selmi's
Selmi's is constantly looking for new ways to enhance its customers' experience at the farm. Three types of pears are being planted and hope to be ready for market in three years. Next year, the new U-Pick apple orchard will have tried-and-true apple varieties such as Honeycrisp, Cortland, Gala, McIntosh, Fuji, and Jonathan. Some new varieties are coming up over the next few years; Sweet MAIA, Evercrisp, Ludacrisp, Summerset, and Sweet Zinger.
"We hope to have some container gardening and vegetable growing classes in the future," added Selmi.
A place to build memories
Matt Selmi recalls, "My memories of this farm are just seeing the business grow to become what it is today. The different generations have added their own touch throughout the years. Selmi's has been a place for families to come to make memories. Whether it's the family down the street that plants flowers together for Mother's Day, to the family that comes for pumpkins every year, now bringing their grandkids for donuts, apples, and pumpkins."
Whatever the season, make Selmi's one of your bucket list items soon.
Hours
FALL SEASON (Labor Day through Halloween)
Sunday-Saturday: 9 a.m to 6 p.m.
WINTER (November through Mid-February)
Closed, but call 815-600-4357 to schedule an appointed visit.
SPRING to MID-SUMMER (February 15 through Mid-June)
Sunday-Saturday: 8 a.m to 6 p.m.
SUMMER (Early July until Labor Day)
Sunday-Saturday: 8 a.m to 6 p.m.
Contact information
Selmi's Greenhouse, Farm, and Pumpkin Patch
1206 Dixon Ave.
Rock Falls, IL 61071
Phone: 815-626-3830
Email: [email protected]
WEBSITE | FACEBOOK | INSTAGRAM | TWITTER