Basil Tree Ristorante | A taste of old Italy in Dixon

Since 2009
In a charming, cozy 1850s building, Basil Tree Ristorante serves outstanding Italian cuisine in Dixon, Illinois. The restaurant's core style embraces southern Italian dishes. The wine list provides a diverse assortment. "It's almost like a taste of Chicago right here in Dixon." Our visitors do not have to travel far."
Doing the research and making a dream a reality
Research is key before deciding on starting a restaurant business and moving your family to a new town. Nick Dalipi and his son, Mili, would travel back and forth from suburban Oakbrook Terrace to visit family in Sterling, Illinois. The senior Dalipi had been in the hospitality and restaurant business his entire life but wanted a place of his own.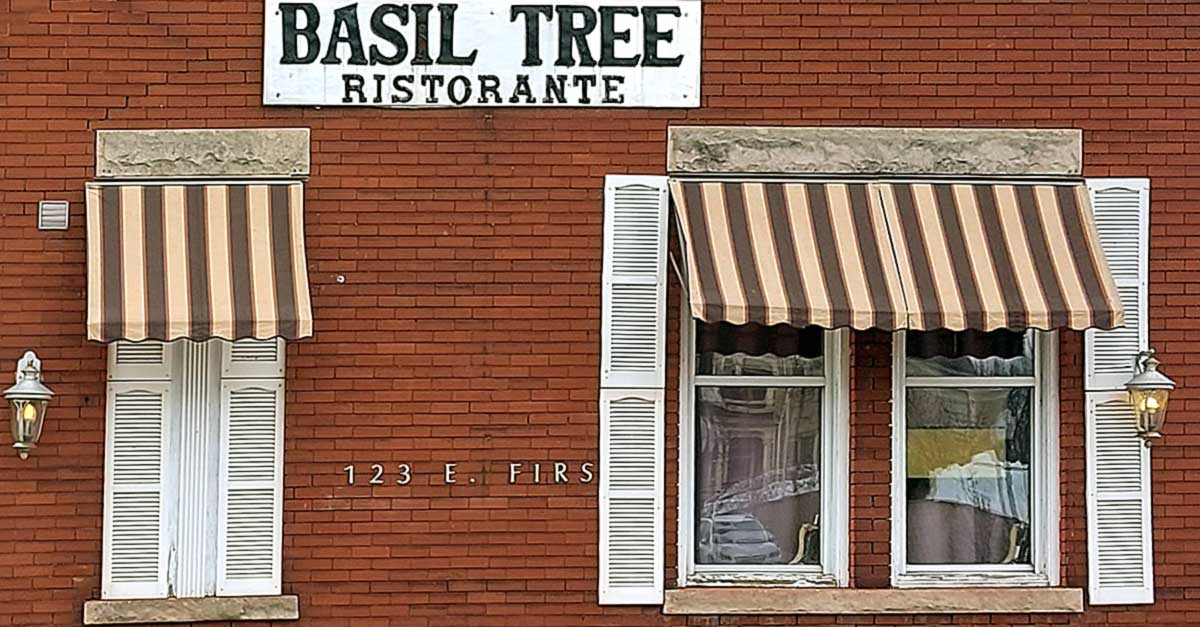 They noticed Dixon and saw its potential even before its downtown had gone through its resurgence in the late 90s and early 00s. They discovered the building on East First Street (the east side of Galena Avenue), which had been vacant for eight years. Mili did his research first. "Dixon is the county seat, which means lots of lawyers. There's a large medical facility—KSB Hospital—next door. That means lots of doctors, nurses, staff, and visitors," Dalipi remarked, "That's a lot of people looking for a nice, comfortable place for fine food and drink."
The Dalipis took possession of 123 E. First Street in August of 2007. The renovations began in earnest with a total overhaul of the main floor, which now includes a small bar and lounge as well as a 60-seat dining area. Once completed, Basil Street Ristorante opened its doors to the public on January 14, 2009.
Family is everything
"We value family and wanted to be closer together," said Mili. "I have my whole family here now. We all live next to each other or nearby." Mili doesn't have any children at the moment. "My gray hairs are caused by all my favorite minions working with me at the restaurant," he remarked.
Basil Tree has 14 employees, all from the area, including Megan, the restaurant manager, who has been an employee for 10 years, and Alyssa, an employee for seven years.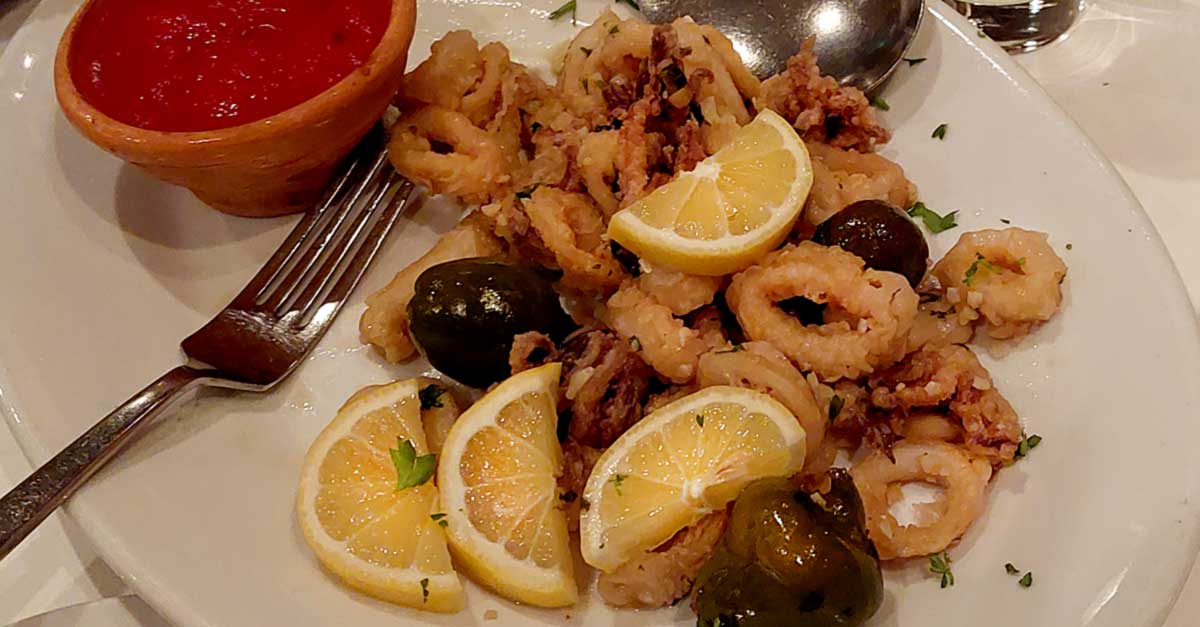 Dining out on a cold night
My trusty dinner companion, Debbie Thompson, and I sat down on a frigidly cold night with a glass or two of Pinot Grigio when the bread and olive oil were presented. If you're not careful, you might fill up before the first course is served. The calamari appetizer (seen above) was cooked to perfection and came with homemade marinara and cherry peppers.
We both ordered medium-rare, eight oz. black Angus filet mignons, for our entrees. It's topped with gorgonzola, set on balsamic glazed mushrooms, and served with Vesuvio potatoes. The steak was cooked perfectly. I almost didn't get a picture before diving into the meal.
A few years ago, Dalipi upgraded the grade and quality of his steak offerings. The filets come from northern Texas, and the ribeyes are sourced just around 40 miles from Dixon. "My steaks have never been better." Debbie and I wholeheartedly agreed.
As for fan favorites, Dalipi said that their vodka sauce is what creates lifetime friends.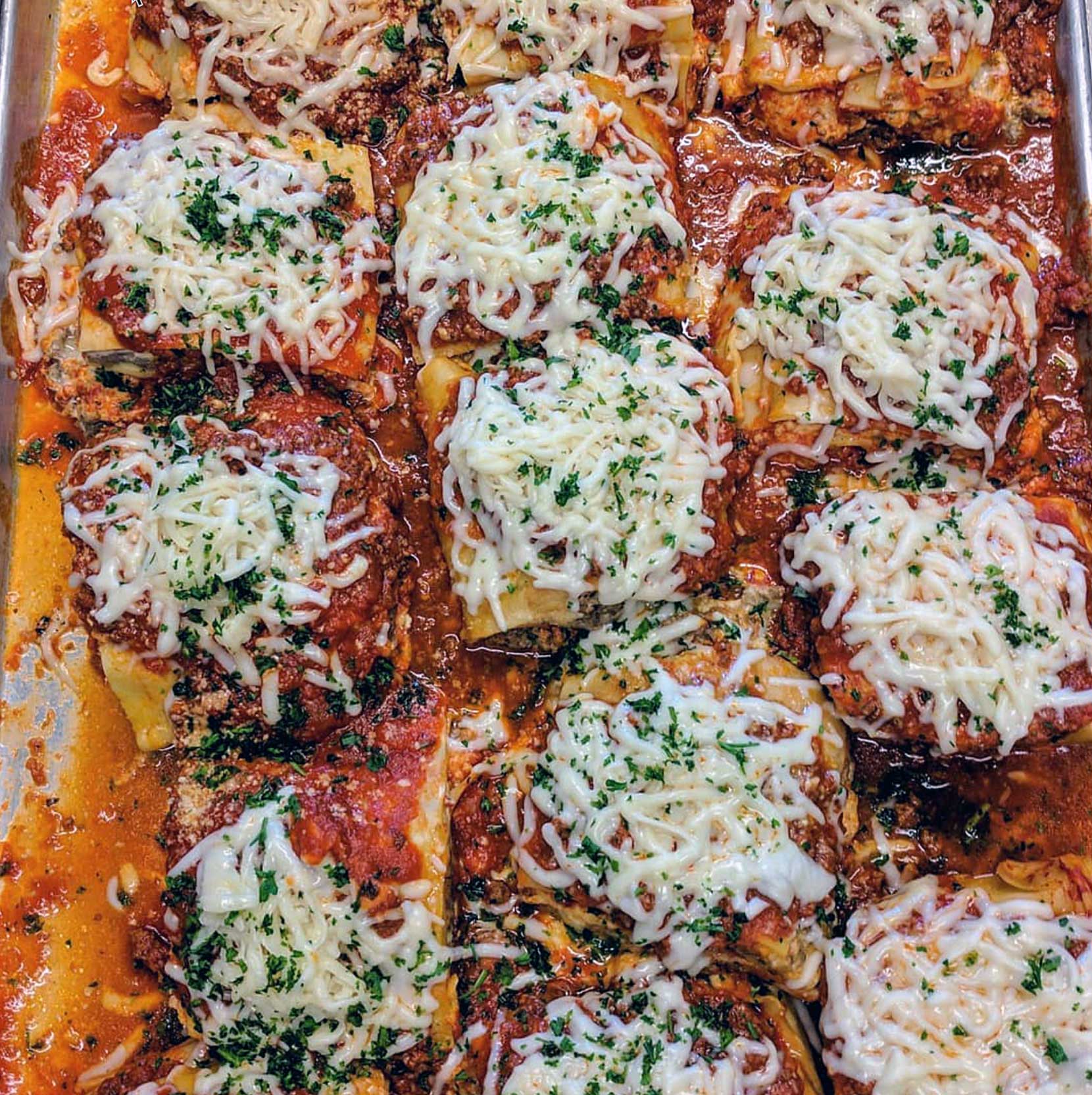 The menu also includes pasta with mix and match sauces, seafood, veal, and chicken. Each entree includes a homemade soup of the day. The Caesar salad is generous in size, with lots of shaved parmesan and crisp croutons. That was my choice for the evening.
Popular desserts are homemade tiramisu and creme brulee. Once gelato season comes around, the restaurant procures this frozen deliciousness from a 75-year-old gentleman who makes it from scratch. It's 100% natural and organic. Hurry up, summer!
Adult beverages
Wine
When asked, "How would you describe your wine list?," Dalipi laughs and says, "We would describe it as delicious." "We are looking to expand our wine list more as our guests become braver," he adds. Currently, the establishment carries an excellent selection of wines–a mix of reds, whites, rosés, and sparkling wines—both Italian and American.
Beer
While the beer selection isn't as extensive as the wine menu, they have something for everyone, American and Italian style.
Cocktails
The Basil Tree Martini and Lemon Drop Martini are two contenders for fan favorite.

The Capone Room
In 2010, the Capone Room opened in the lower level to accommodate private events for groups of up to 20 people. Customers interested in booking the room just need to contact the restaurant at 815-288-7555. "Look over our menu online to get an idea of what you favor and we'll tailor it for your group," commented Dalipi.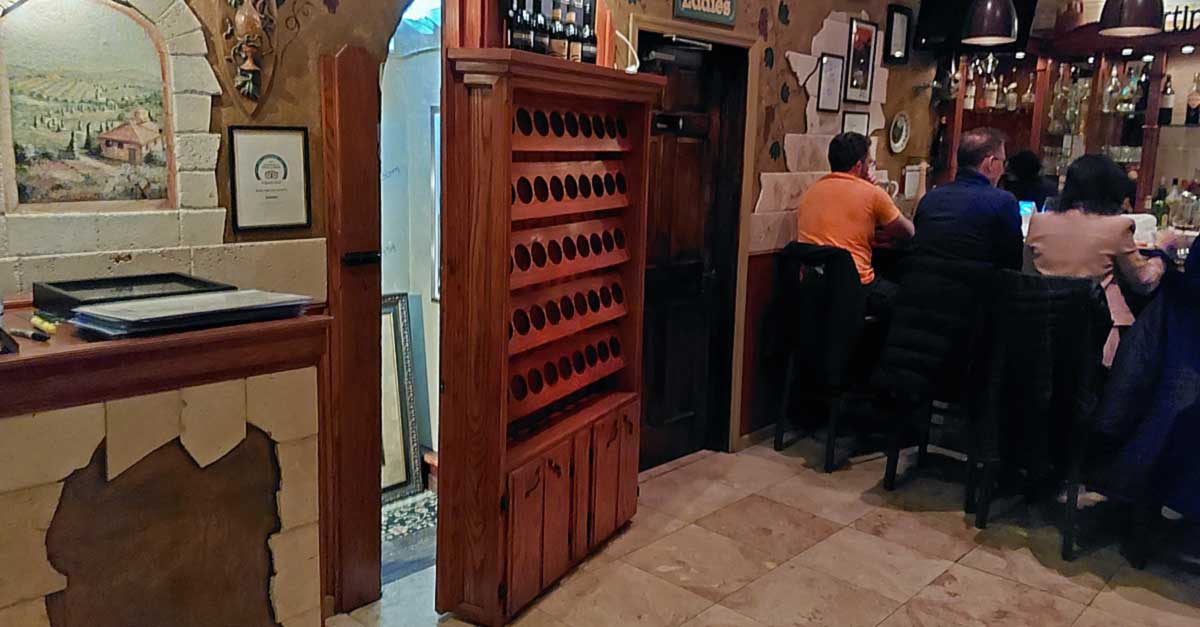 A remnant of the "Old Dixon" remains.
A charming feature at the restaurant is in the bar. Behind a wine storage cabinet is a "secret" door that leads down to both the Capone Room and a storage room that once was part of a series of tunnels that ran under Dixon during the days of coal heating. Furnaces were serviced underground with coal deliveries throughout the tunnels, among other things.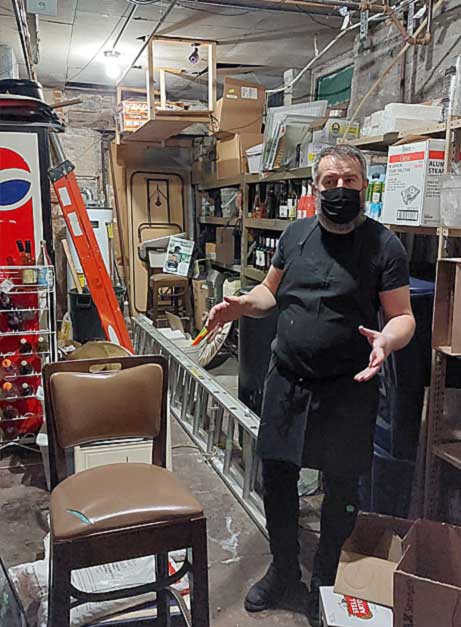 Dalipi hopes to renovate the tunnel room from storage to a possible cigar or liquor tasting room.
When life gives you lemons
The pandemic showed itself to be a restaurant killer nationwide. Fortunately, the restaurants that retooled themselves and used out-of-the-box thinking not only survived but thrived. Fortunately, Basil Tree Ristorante is alive and well. They did get some customer resistance but the vast majority of people wanted the place to stay open and showed by honoring the mask requirements for both staff and customers.
"We started using our social media presence a lot more and offered curb service, online ordering, and seasonal outdoor dining behind the restaurant," said Dalipi.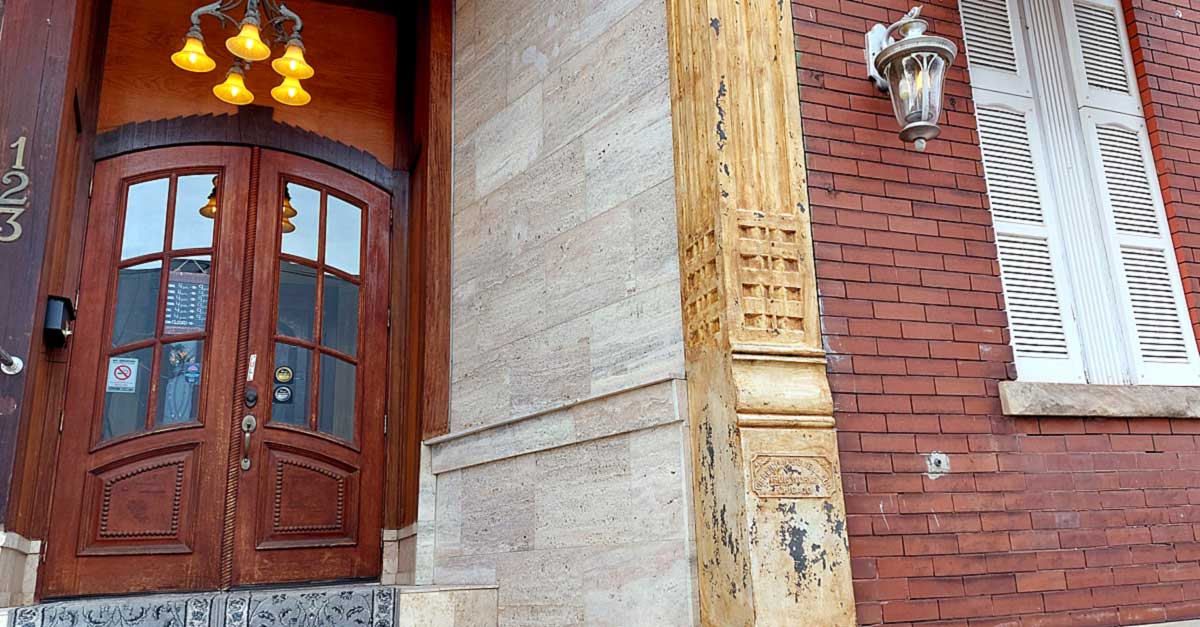 A good neighbor
While Basil Tree has always shown its appreciation for its fellow businesses and community members, during the COVID pandemic, the restaurant went the extra mile. Recently, it donated 150 meals to KSB hospital, and in another instance–along with another community member–went "halfsies" to provide food for area health departments, fire departments, and police departments. This effort totaled approximately 750 meals.
Over the last few years, the Basil Tree has hosted a TNPS night (The Next Picture Show, a fine arts center in Dixon). They generously donated 20% of the day and evening receipts to the gallery.
Dalipi doesn't like to blow his own horn, but this writer thinks differently, and folks should know of Basil Tree Ristorante's generosity.
Well done.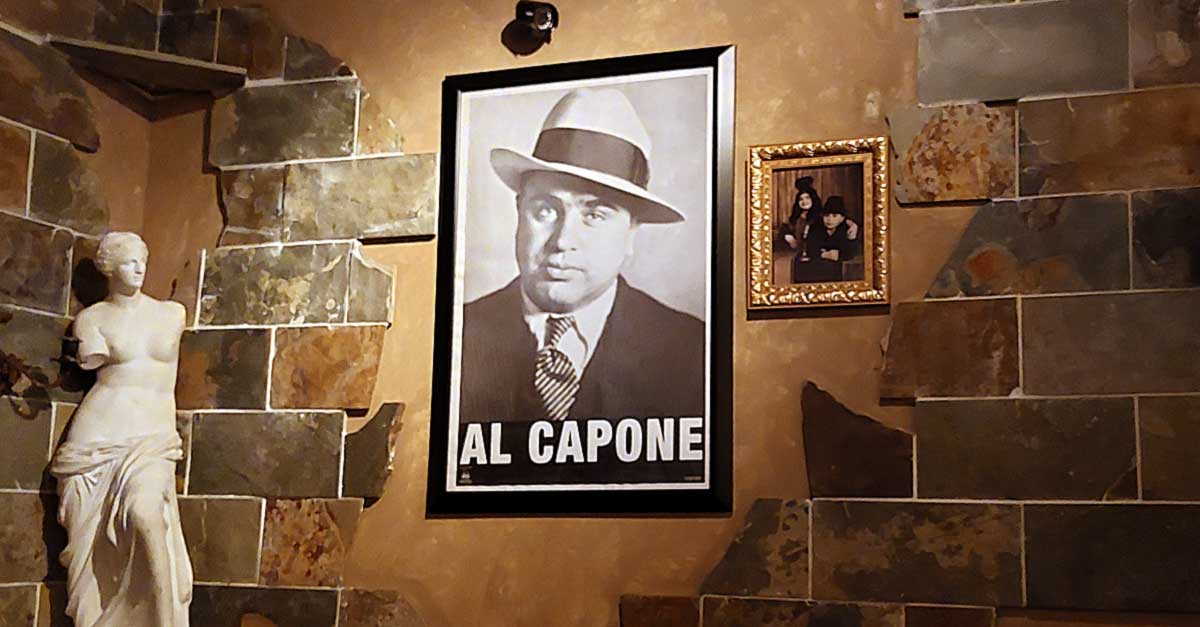 Time to make a road trip to Dixon
Basil Tree Ristorante's current hours are Monday through Saturday, 4-9 p.m. Hours may change once the pandemic is under control. In that case, please check their website or Facebook for updates. Links to all contact information are at the bottom of this article.
Dalipi encourages folks to take advantage of their website and social media for ordering food to go. The online ordering system on their website is up and running, but as Dalipi mentions, "it is a work in progress."
Contact information
Basil Tree Ristorante
123 E. 1st St.
Dixon, IL 61021
Phone: 815-288-7555
Email: [email protected]
WEBSITE | FACEBOOK | INSTAGRAM
Hours | Monday through Saturdays: 4-9 p.m.