A place to connect | Pine Creek Escape
For those in need of a moment to breathe.
If you're looking for an escape from the daily hum around you – Pine Creek Escape in Mount Morris is it. Located directly across from White Pines, the Cabins at Pine Creek are tucked away in a forest and sits in a clearing among towering pine trees.
"At Pine Creek, we aim to create spaces where you can connect, discover new things, and achieve balance for your daily life. With our charming wedding venues, relaxing cabins, and mindful events, there's an experience for everyone in need of a breather."
Family cabins
Three different family cabins sleep from 6-12 people. I had the opportunity to stay in Whispering Pines, an original cabin that was built on the grounds in the 1940s. Whispering Pines sleeps six, includes a full kitchen, gas fireplace, and private backyard that sits high on the bluff overlooking Pine Creek. Even better–it's pet-friendly!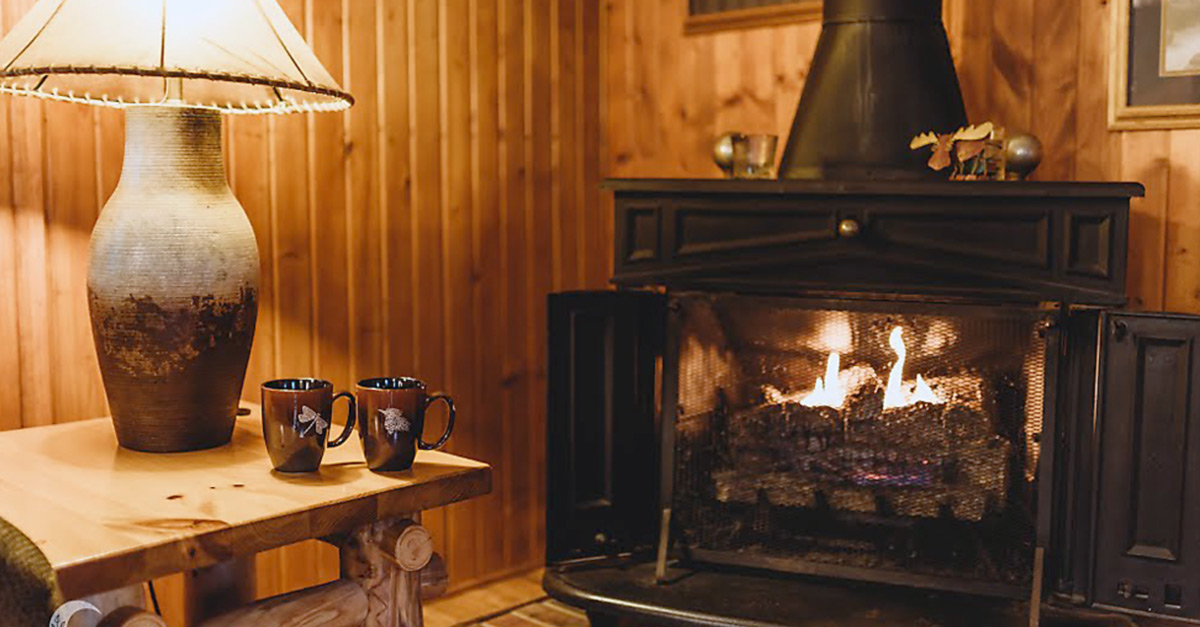 Upon checking in, Rebecca Jones, the owner, left me a bottle of wine and voucher for yoga in the canyon the next morning. I settled in, put my wine in the fridge (for later, of course), and set off to tour the canyon and re-visit White Pines State Park. I walked around the properties, admired the canyon from the bluff, and explored the other two cabins, Knotty Pine and Porcupine Cabin. They both have similar layouts with large entertaining spaces, fully stocked kitchens, and charcoal grills.
Passing the baton to new ownership
The cabins sit directly across the street from White Pines Forest State Park which offers smaller lodging cabins. Elizabeth George is the original owner of the White Pines Cabins and Cabins of Pines Creek. She is also the creator of the Wedding Canyon – now known as Pine Creek Canyon – a venue with hundreds of weddings on its roster over the past 18 years.
Rebecca Jones, the owner of Pine Creek Escape, has a close relationship with George who saw an opportunity for a younger person to take the torch and carry on the legacy that she built. Rebecca grew up in Oregon. She spent eight years in Phoenix in the hospitality and event industry. Rebecca moved back to Illinois in August 2017 to do a consulting project with White Pines Resort. During this project, she found a peace that she missed while living in Phoenix. This cemented her decision to stay in the area. The original White Pines Resort has been a staple of the local area and is part of the National Register of Historic Places, making the Cabins of Pine Creek and Pine Creek Canyon essential parts of the legacy.
After exploring the cabins, I made my way over to the State Park for some hiking. After some well-needed fresh air, I stopped at White Pines Lodge for dinner. It was my second time eating dinner at the Lodge and it never disappoints. After dinner, I headed back to my cabin, started the gas fireplace, and set my early-bird alarm for 6 a.m. yoga in the canyon.
Yoga in the Canyon
The morning was peaceful as I took in the views from the bluff before making my way to the Canyon for yoga. It was a rainy morning so I was thankful that we were set up under the tent in the middle of the canyon. We all set out our mats, stretched, and listened to the rain come down on the tent. Reconnect with your inner self while doing your havansna in The Canyon. The tranquility of yoga among the forest is unmatched. You'll find yourself relaxing before you know it.
When: Tuesday and Thursday (June 4th-August 1st)
Where: Pine Creek Canyon
Time: 6-7 a.m.
When: Every Saturday (June 4th-August 1st)
Where: Pine Creek Canyon
Time: 8-9 a.m.
Cost: $10 per class
All levels welcome, sign up on our facebook page or just show up!
Weddings have reigned supreme here for decades
Pine Creek Canyon hosts an average of 50 weddings a year and has multiple ceremony/scenery options for intimate, charming, and romantic nuptials.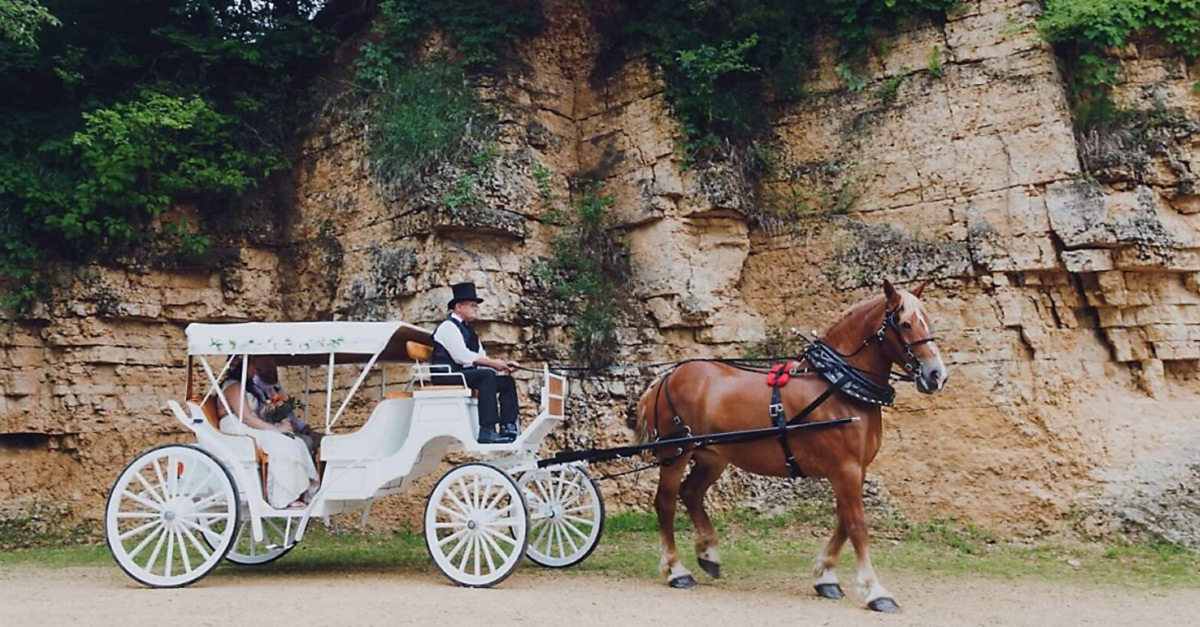 Cobblestone Canyon: Rustic and romantic. This location is surrounded by ivy-draped limestone walls. You'll walk down a cobblestone aisle to an altar of wrought iron arches and lighted lanterns.
The Enchanted Forest: Sweet seclusion. The Enchanted Forest includes moss-covered stone staircases and ferns & fauna that cover the nearby hillside. With multiple ceremony setups, this spot includes a walk down an aisle lined with maple trees.
Emerald Aisle: Classic elegance. This location features a shade cloth supported by white columns and offers a carpeted aisle. White flowing curtains and a wrought iron trellis at the altar complete the splendor at this site.
Juniper Falls: Natural beauty. Set in front of a limestone bluff, this location features an ivy-covered waterfall for a soothing soundscape and open seating space.
Grand Pavilion: A moment of grandeur. This stunning pavilion tent has easy guest access, chandeliers, and views overlooking the pond and manicured lawns for the perfect blend of a covered outdoor ceremony.
The Gazebo: An idyllic setting. Wedding guests are treated to a pristine view against a backdrop of the Gazebo and a pond complete with bronze fountains.
Unique Ceremony Extras
One of a kind touches includes fairy tale arrival by horse and carriage, departure in a Rolls Royce, an extra touch of elegance with white wood chairs, a whimsical bubble maker for that perfect photograph, a bubbly bar where guests will raise a glass and offer cheers to your first day as Mr and Mrs.
In addition to weddings, the Canyon is hosting other events in 2019 with many on the books including a couple's retreat this fall. From yoga to music festivals and the chance to host private parties, the events at Pine Creek offer calming and centering activities. Whether you're staying on the grounds or just find yourself in the neighborhood, there's something at Pine Creek for everyone. Here is the upcoming event schedule:
Sip and Stretch
Do you love yoga? Do you love cocktails? Do you love both? Grab your friend, your husband, your wife, boyfriend, girlfriend or come by yourself and have a relaxing and fun evening in the Canyon. Folks will do a little havasana and then afterward cool down with a cocktail, good music, and some socializing.
When: Thursday, August 8th
Where: Pine Creek Canyon
Time: 7-9 p.m.
Cost: $15 per person OR $25 per couple. Includes one free drink at the cash bar. If you attend the yoga session the morning of the event at 6 a.m., you will receive $5 off your ticket for Sip + Stretch
Live Music in the Canyon
A warm summer breeze, cold drinks, and live music. They are hosting a variety of different bands this summer at The Canyon at Pine Creek. They have their lineup on FB and Instagram. Links at the bottom of the article.
When: Friday, August 23rd, Friday, September 20th
Where: Pine Creek Canyon
Time: 5:30pm – 9:00pm
Cost: Open event, no tickets necessary! $5 cover
LEARN MORE about the events at Pine Creek Escape. Questions? Contact information is at the bottom of this article.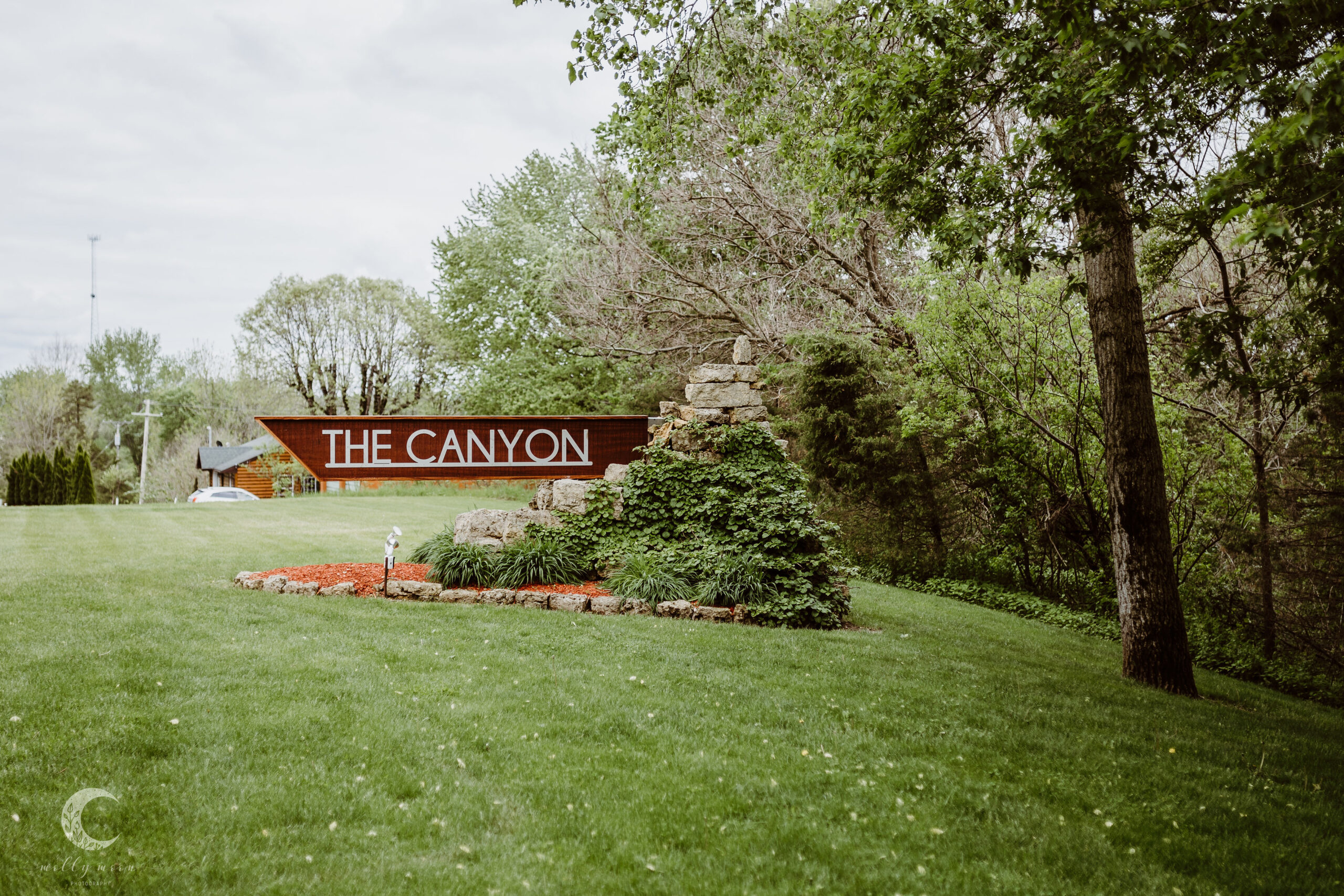 Pine Creek Escape
6797 W Pines Rd. Oregon, IL 61061
(815) 881-1180 | [email protected]
Website: https://pinecreekescape.com/
Facebook: https://www.facebook.com/PineCreekEscape/
Instagram: https://www.instagram.com/pinecreekescape/