Poopy's Pub'N'Grub | A little bit of Sturgis in Illinois
A little bit of Sturgis in Illinois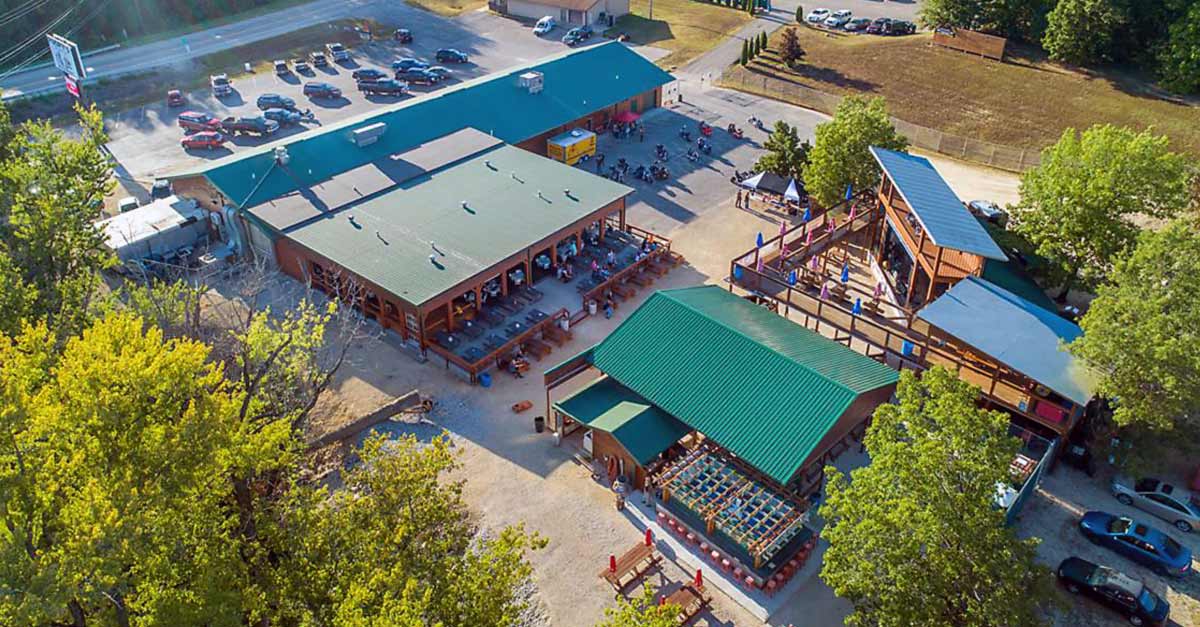 Savanna has always been known as an outdoor paradise, but did you know that it is also a paradise for bikers? Located along the Great River Road, it's a dream ride for two, four, or even three wheels. Billed as the "Biggest Biker Destination in Illinois," Poopys packs a punch with tons of eclectic space catered to bikers, outdoor bars and facilities, generous servings of food, and a vast event schedule of outdoor entertainment all summer long.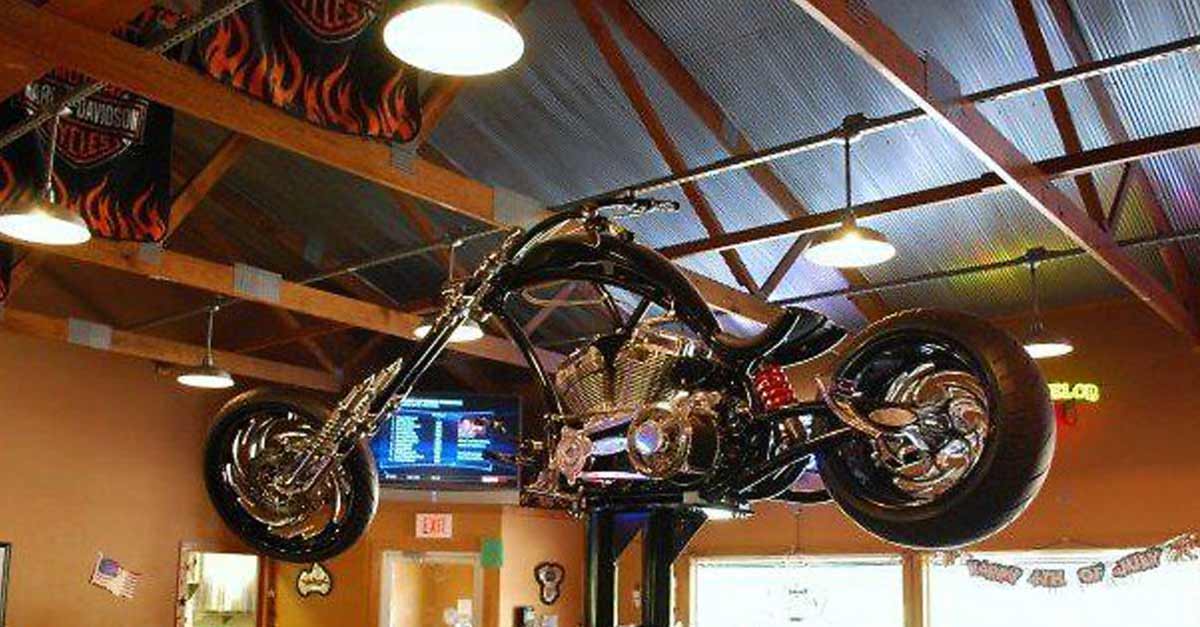 Located on the edge of town, you can't miss the giant sign that says "POOPY'S, YOU HAVE ARRIVED" in bold black letters. It looks like your typical bar and restaurant from the front, but once you walk through the doors, you'll quickly see that it's far more. The ceilings are tall, with motorcycle memorabilia on the walls, motorcycles in the rafters, and a chopper mounted to one of the tabletops. There are plenty of seats inside to choose from, but for a unique experience, take a seat up at one of the padded toilet seat chairs, complete with a lid as the backrest. They are all part of the brand that "Poopy," aka Kevin Promenschenkel, created in 1996.
The story about Poopy's name
That's the question that Kevin gets the most, "How did you get that nickname?" And funny enough, he's had it since he was a kid. The story has it that a bird defecated on him, and all his friends laughed and called him "Poopy." It turns out that the joke is on them because this nickname would create an iconic brand known worldwide.
25 Years In The Making
Celebrating Poopy's 25th year in business, Promenschenkel has created quite a name for himself in the motorcycle and entertainment world. He opened his first location on Savanna's Historic Main Street in 1996. Promenschenkel had big dreams for the place but realized that a much bigger space would be necessary to make his plans come true. So in 2006, he purchased a large piece of property on Highway 84. The new building consisted of a large kitchen, dining and bar area, and his merchandise store and tattoo shop on-site. It's not unusual for Poopy's to serve 800 to 1500 people in a day, so he knew that he had to expand even more to accommodate his rapidly growing customer base.
Everybody into the pool!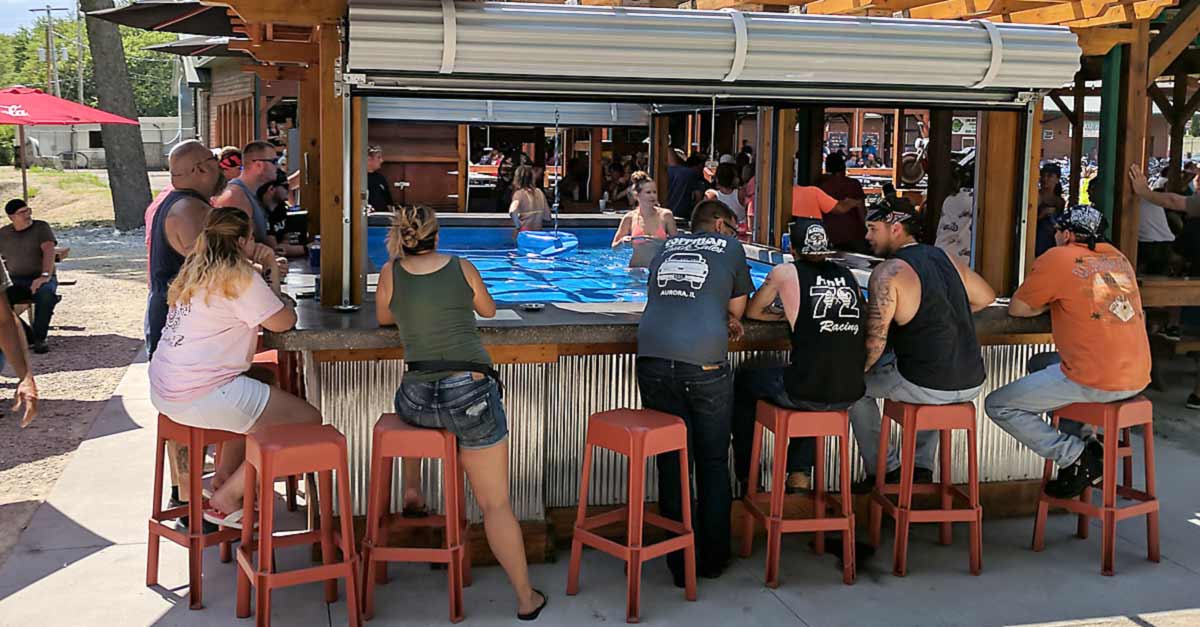 The outdoor bar started with a seating area to accommodate picnic tables where patrons enjoyed food and drink. This area has since expanded to four outdoor bars with lots of outdoor seating. That's not all. There is a swim-up pool bar, food shack, and an elevated platform overlooking the stage, leading to another bar called "The Squirrel's Nest." The several bars make it easy to grab a quick beer either indoors or on the outdoor decks.
Live music is the name of the game
Poopy's packs a punch with live entertainment every single weekend during their busy season. Bands of every genre rock out to entertain patrons. Motorcycles have always been Poopy's core customer base, but Promenschenkel expanded over the years with Jeep events, car shows, and even "Ladies Nights" events.
An extensive menu has something for everyone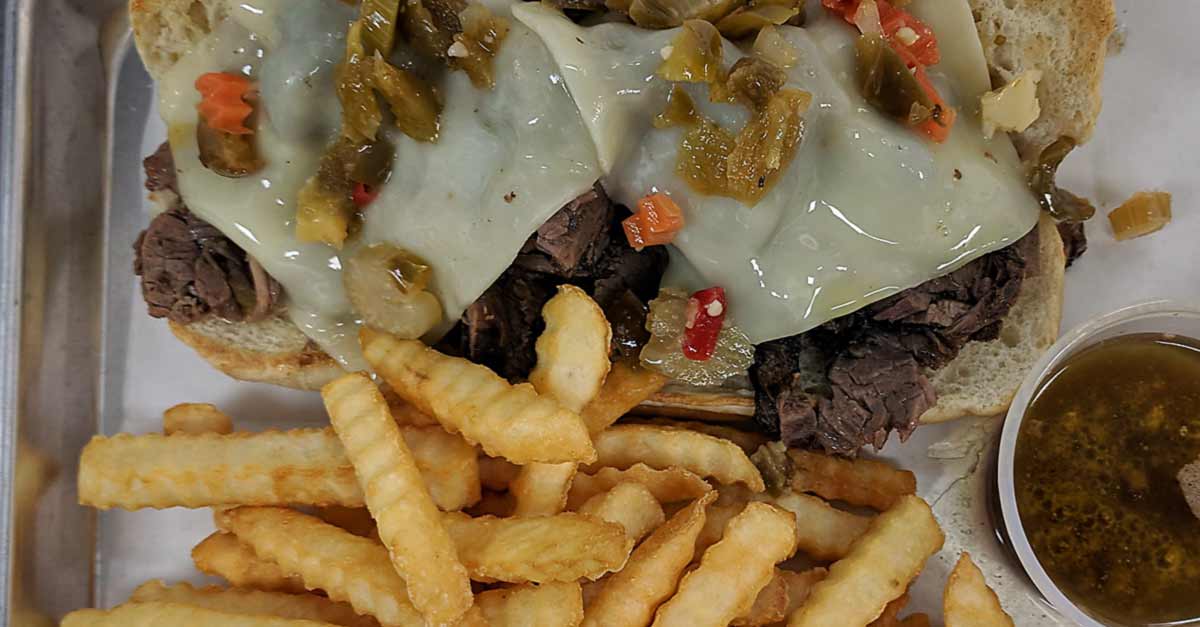 Now that we've covered the enormous space and event calendar, we haven't even talked about the food. The menu is massive, with plenty of options for anyone in your group. People have described the burger size as "big as their face." The thing that Promenschenkel markets best after the business is humor. The name is all in good fun, and they have no shortage of puns to go with their branding. Once you catch your breath from laughing so hard at the menu descriptions and welcoming message on the front page – you'll see that Poopy's makes their food portions large too. From burgers, loaded nachos, pizza, and dinner options, you won't have trouble choosing a delicious meal. They open at 6 a.m. for breakfast so you can make an entire day enjoying Poopy's and exploring the city.
If you're looking for a new spot to grab a meal, have a drink, or listen to some live music, take a trip to Savanna and see for yourself that Poopy's doesn't stink!
Contact info
Poopy's Pub'N'Grub
1030 Viaduct Rd.
Savanna, IL 61074
{Facebook}https://www.facebook.com/608670355823309/videos/2923204841052531{/Facebook}