Year-round hiking adventures await in Lee County
Find adventures any time of year in Lee County, northwest Illinois. It has plenty of sprawling parklands, conservation areas, and parks, which makes it a fabulous place to throw on your hiking boots. From prairie trails and wetlands to old-growth forests, you'll find a varied mix of rustic, paved, and limestone paths suitable for every interest and ability.
Ensure you have comfortable hiking shoes, a water bottle, bug repellent during our warmer months, and sunscreen (you never know). The following hiking trip takes a few hours over ten miles with five stops. Let's begin!
Stop One

Pioneer Pass Trail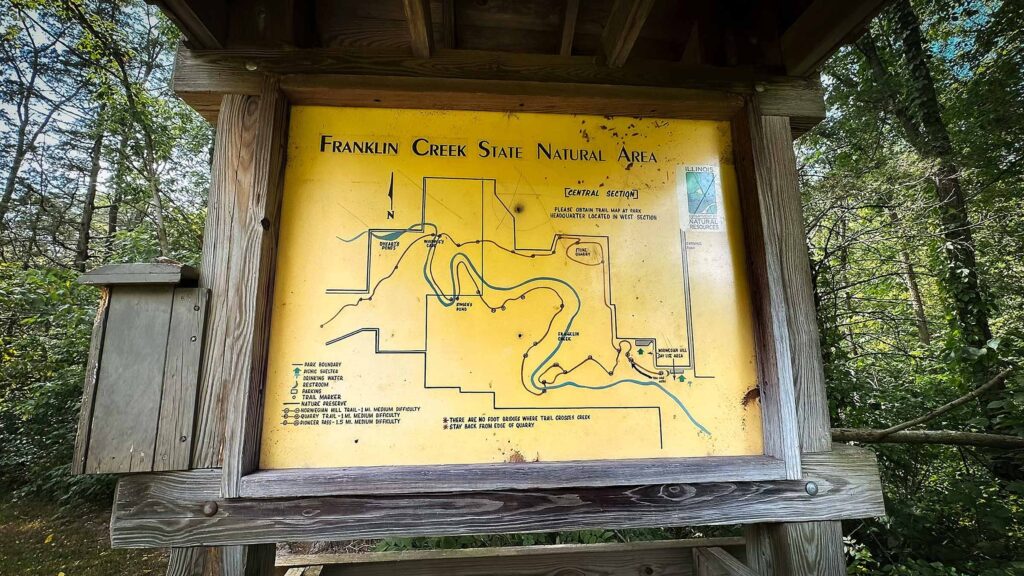 Pioneer Pass Trail is a primitive trail that dips into the woodlands and creekbeds of Franklin Creek State Natural Area. You can pick up this trail near the Hausen-Know Shelter area.
Expect narrow paths, footbridges, and dirt trails that wind up and down the ravines over 1.5 miles. There are several places to loop back to the start, but if you follow through, you'll eventually come to the Mill Springs Day Use Area.
Seasons of Change Trail
Stop Three
The Seasons of Change Trail is part of the network of horse trails that make up 12 miles of pathways through the Franklin Creek State Natural Area. This interpretive trail begins right behind the Mill Creek Grist Mill and is designed to be enjoyed all year round. The easy trail winds through the native prairie for about a 1/2 mile before it reaches Franklin Creek.
Stop Four

Larry Dunphy Storybook Trail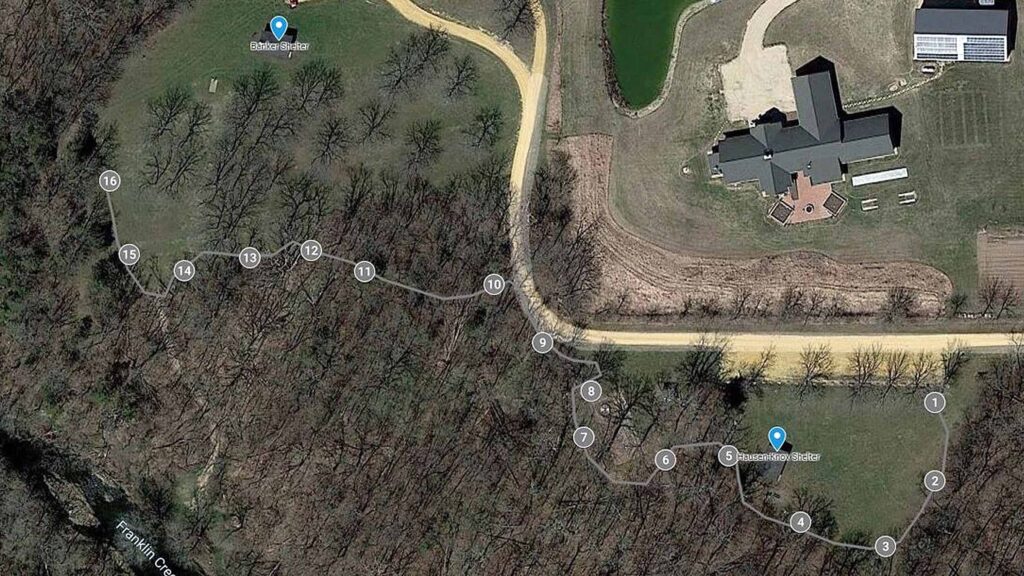 The Larry Dunphy Memorial Storybook Trail is a children's trail dedicated to the love of reading and the love of nature. Larry Dunphy was the beloved owner of Books on First Bookstore in Dixon, IL.
The trail is located in the Norwegian Hills area of the Franklin Creek State Natural Area, beginning near the Hausen-Knock Shelter, winding through the woodlands, and the shaded picnic park area at the top of the Pioneer Pass trailhead. It's an easy, shady, grassy trail.
Stop Five

Nachusa Grasslands Visitor Center
The prairie trail at the Nachusa Grasslands Visitor Center is a 1/2-mile mowed trail with interpretive signs identifying native grass and flowers. It's an easy trail with hilly inclines, total exposure to the elements, and a few stopping areas with big rocks to sit on. Although it's fenced off from the bison herd, you can often see them drinking at the nearby watering hole.
The covered shelter at the top of the trail offers wind, rain, and sun protection, but no restrooms exist.
So, what do you think? Are you ready to go and experience the diverse beauty of Lee County's hiking trails? Discover the wonders of nature at every turn with friends and family. It's a road trip that needs to be on your adventure itinerary.