The Rink at Pine Creek | Rolling along since 1948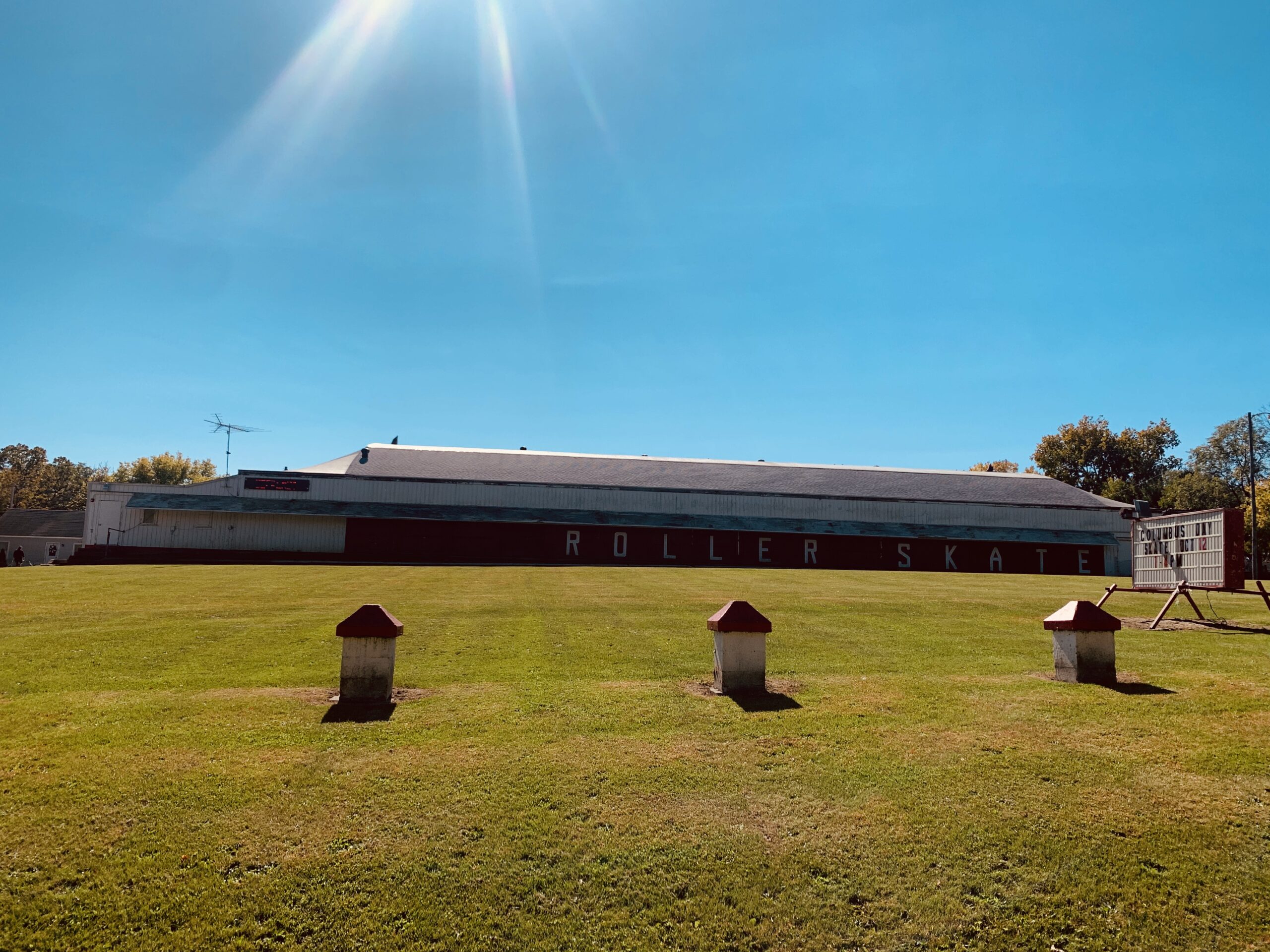 Open since 1948
The Rink at Pine Creek, formerly known as White Pines Roller Skating Rink, has been a staple in northwest Illinois for over 70 years.
The White Pines Skating Palace was built by Clyde Wishard in 1947 and opened to the public in 1948. The building started life as an old airplane hanger brought in from Minnesota in large pieces and reassembled on site. For many years the entire front of the building facing the road had huge windows that opened up to allow guests an option to sit in their car and watch the skaters.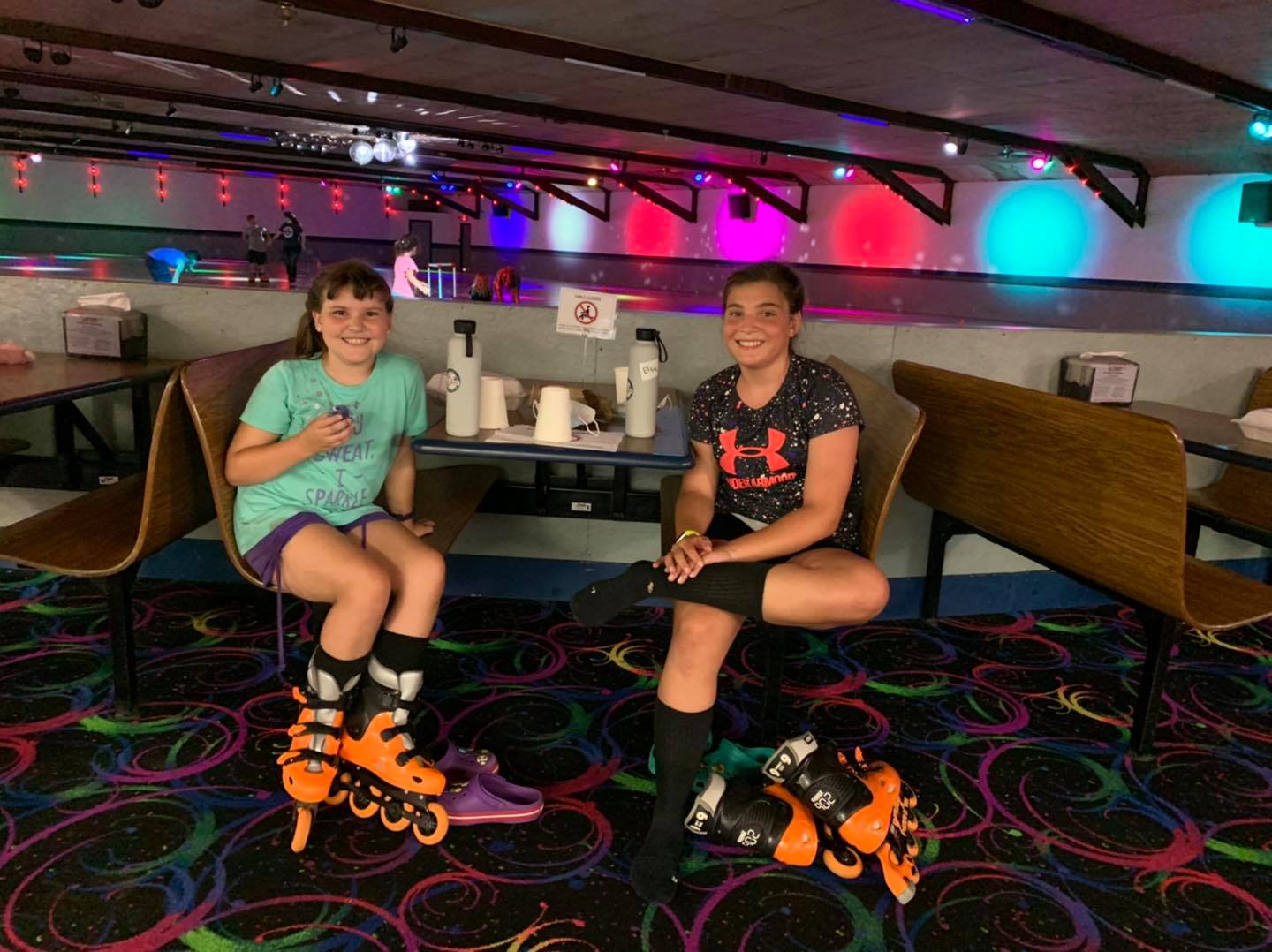 Starting a new chapter
In December of 2019, Rebecca Jones, a young, ambitious entrepreneur, jumped on the opportunity to purchase the 72-year-old landmark. She currently owns the neighboring properties that include the Pine Creek Canyon wedding venue and Pine Creek Cabins. When it came up for sale, she saw it as a prime opportunity to expand her business plan since the peak season for roller skating is in the winter when her other businesses are in their offseason.
"I also love being able to provide a safe place for kids to hang out and exercise. Especially in these times, kids need a place they can blow off some stress and be themselves," remarks Rebecca.
Rebecca plans to bring life back to the exterior of the property by having a mural painted to honor some of its history and previous owners. The original marble floor that covers the skating area is in impeccable shape. There isn't a crack in it, which makes for a great skating experience.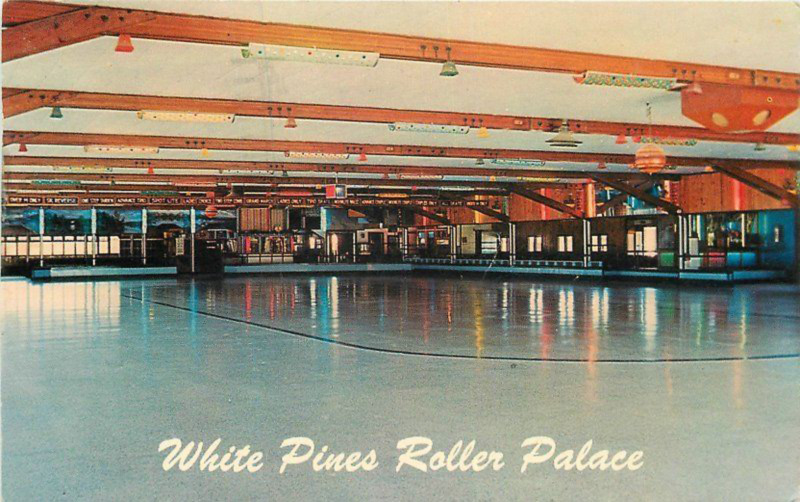 Postcard dated 1967
Roller skating history
Roller skating was invented in 1735 and has continued to be popular for all ages. Roller skating was first seen in theatrical performances and then became popular recreationally and used in sports such as roller derby. Throughout the ages, roller skating has been a fun activity for families and date nights. October is also National Roller Skating Month.
"The most recent owner, Dave Johnson, owned it for over 30 years before passing it on to me. The Rink has a lot of history and a lot of people have fond memories here. My grandmother used to go there in high school, and her sister met her husband there. It has been a lot of fun to hear all the stories of how The Rink has played a part in so many lives over the years," said Rebecca.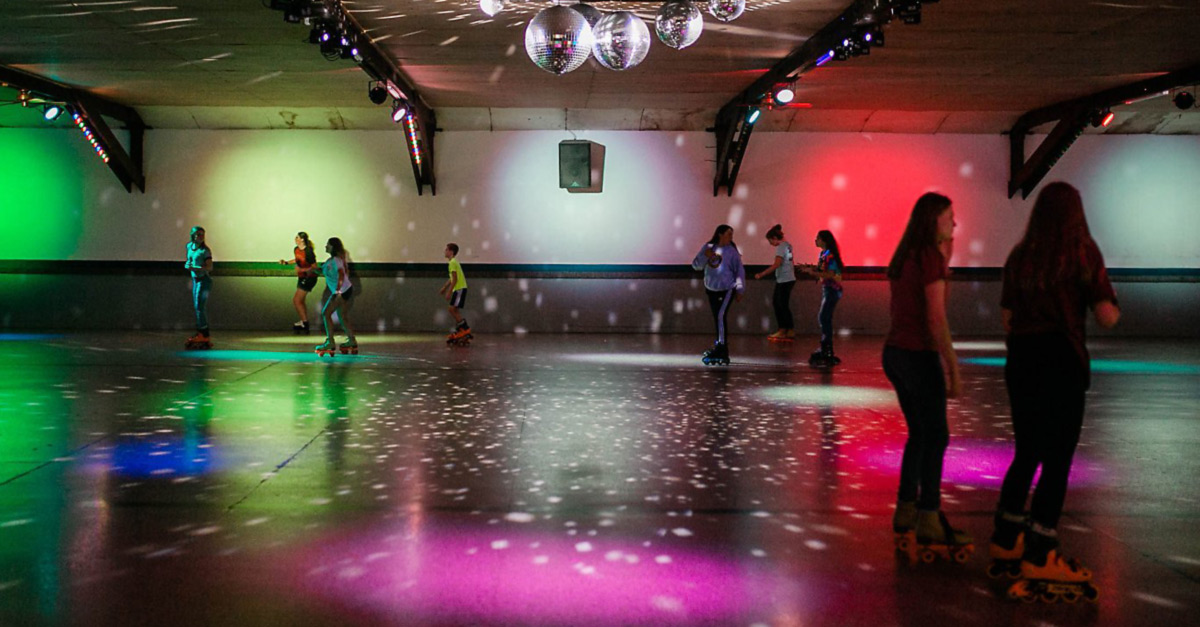 New ideas
Rebecca has full intentions of continuing to operate the iconic roller rink as it has been since 1948. She is also coming up with some new ideas and updates to make the experience better with themed skate nights such as Glow Skate, Adult Skate Night, Wacky Weekends, and an upcoming Halloween themed Late Skate. It is also available to rent for private parties, birthdays, and other events. You can find their schedule and upcoming events on their Facebook page–link at the bottom of the article.
Snacks and arcade
After you've done a few laps around the rink, stop at the snack counter for some nachos or candy. Need to take a break from skating? Hit up the expansive arcade area full of fun games to keep both kids and adults entertained. Tickets can be turned in at the snack counter with plenty of prizes to choose from.
Upcoming Events
Adult Skate Night | Thursday, October 22 | 7:00 – 9:00 pm | Ages 21+ only | Requests all night
Glow Skate | Saturday, October 24 | 7:00 – 11:00 pm | Lights out, free glow sticks!
Christian Skate Night | First Thursday of every month 6:00 – 8:00 pm | $3 Admission
Kiddie Halloween Bash | Saturday, October 31 | 1:00 – 4:00 pm | $5 Admission | Costume Contest, Halloween themed games & prizes, candy dish at 4 pm
Halloween Late Skate | Saturday, October 31 | 7:00 pm – 1:00 am | $10 Admission | Costume contest, mummy races, free glowsticks, and more!
Hours
The hours change seasonally and are based on their event schedule. The current normal operating hours are:
Friday: 7:00-10:00 pm
Saturday: 1:00-5:00 pm & 7:00-11:00 pm
Sunday: 1:00-5:00 pm
Contact information
The Rink at Pine Creek
6929 W Pines Rd.
Mount Morris, IL 61054
Phone: (815) 946-9988