The Next Picture Show | Art is for Everyone

Art is not a thing. It is a way.
The Next Picture Show (TNPS) is a non-profit community fine arts center that opened its doors in February 2004 after a complete renovation of the building. Visitors and locals alike visit TNPS in downtown Dixon at 113 W. First Street to view the latest art exhibition, attend classes, celebrate life events, or listen to live music.
Ralph Edgar, a former real estate developer, undertook a complete restoration of this vintage 1854 building in 2003-2004 by recreating the 1898 façade look. He ensured the preservation of the original wood floors, tin ceilings, and internal structures. The building was rededicated on Feb. 5, 2004, the 150th anniversary of its construction.
The main level contains the art gallery and the director's office. The top level houses Jane Cress Edgar's art studio, with access to a deck overlooking the Bean Blossom parking lot and Rock River. This level is used for figure drawing classes. The lower level is classroom space and intermittent exhibition space.
New director. New era.
TNPS recently started a new era in its leadership when former director, Mike Glenn, retired at the end of 2021. The new year of 2022 rang in new leadership with the hiring of Philip Atilano as its executive director. A local guy, Atilano, graduated from Dixon High School in 1999 and attended the Milwaukee Institute of Art & Design. He finished his career as a lead artist and foreman with Conrad Schmitt Studios, performing historic restoration and conservation in various churches, cathedrals, basilicas, state capitols, and historic theaters. During that time, he traveled to over 40 states.
"My family and I moved back to my wife's hometown of Sterling, IL, in 2018. I was burned out on traveling, and my wife and kids needed their dad home," said Atilano. "I finished my last restoration project in December 2021 and began the executive director position at TNPS in January 2022."
Now, back in the northern Illinois area, he can spend quality time with his family. His wife, Julia Swartley Atilano, is a K-4 teacher for the Whiteside Area Career Centers Kiddie Campus program, and his young sons are Camden, 9, and Beckham, 4.

Original art exhibitions draw visitors to Dixon.
Atilano oversees the current art exhibition schedule of eight to ten shows annually. Favorite exhibits include Regional Art Survey, Shades of Gray, Farms and Barns, and Absolutely Abstract. The Illinois Watercolor Society and the Phidian Art Club's annual Art Show (new in 2022) are two shows presented by outside organizers.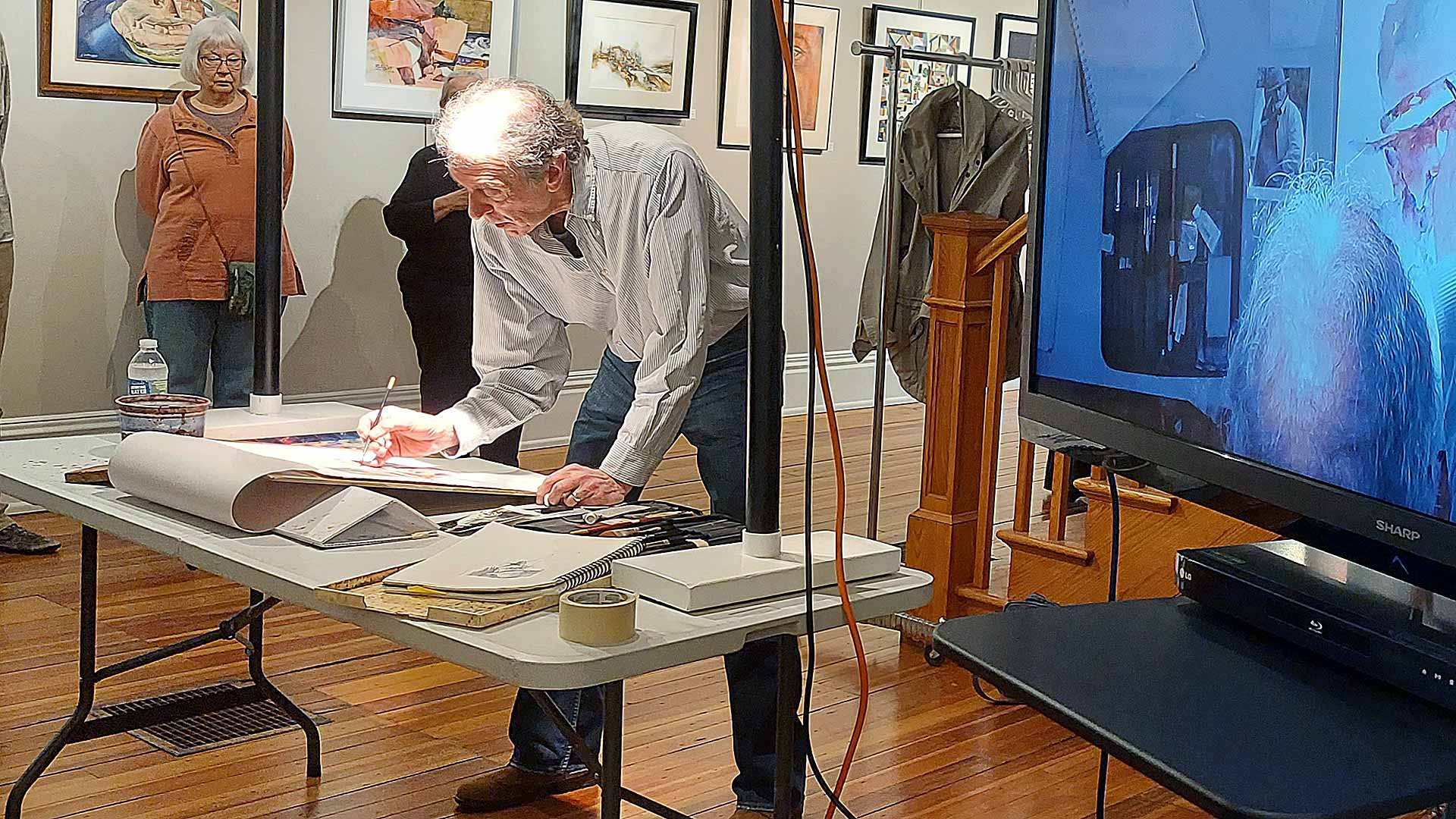 Next exhibition is coming up.
The "Absolutely Abstract" show just recently opened and runs through Sept. 3. The opening reception and awards ceremony take place on Friday, July 29, 6-8 p.m. Enjoy mingling with the artists and like-minded patrons while sipping on an adult beverage or two. CLICK HERE for information on this show.
These events draw approximately 150-200 visitors a week to the gallery. Many people are from out of town and visiting Dixon and other places of interest in northwest Illinois.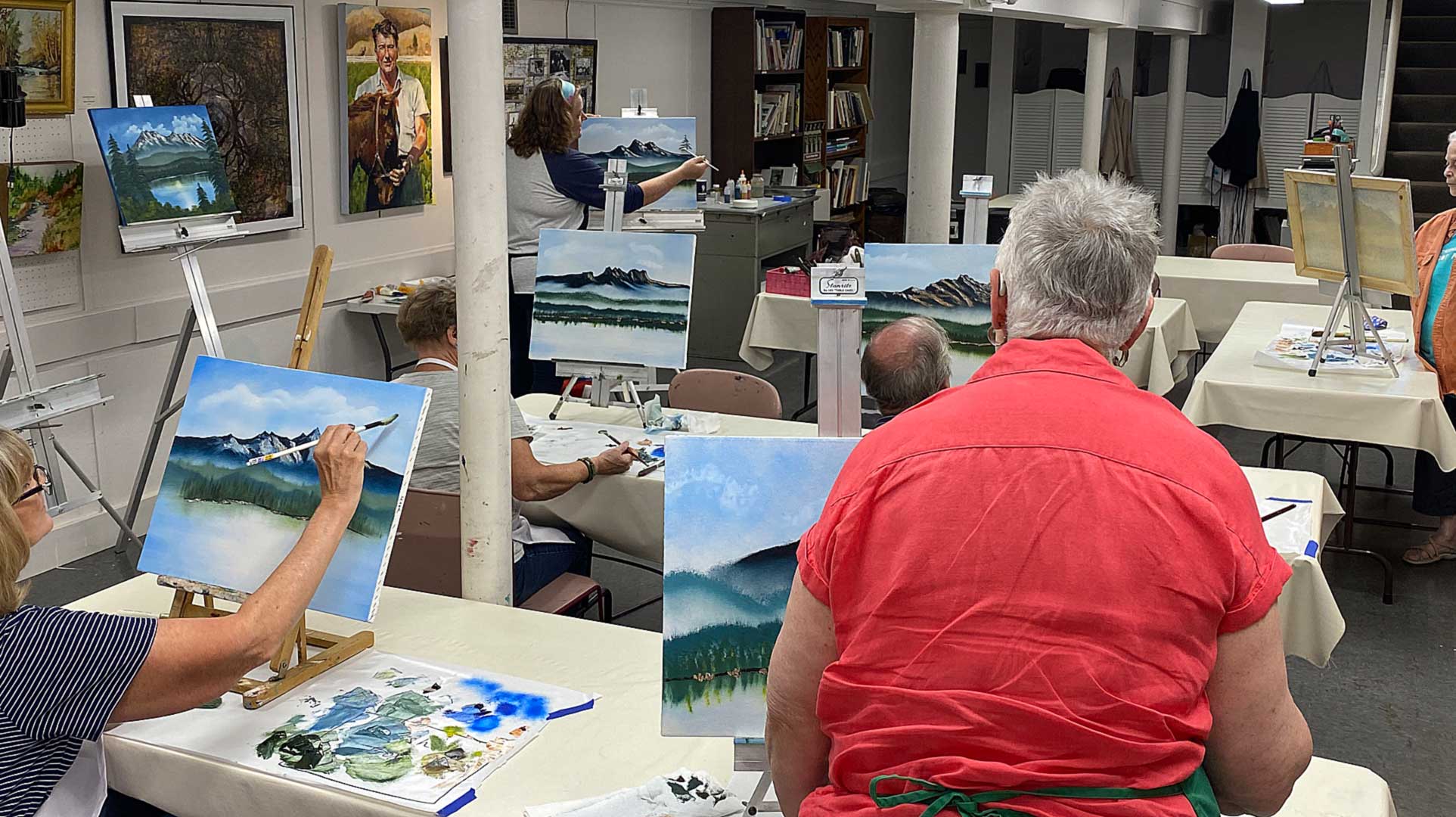 Pick up a brush
Art classes are on the upswing, with more types of workshops and mediums being offered to people of all ages. There are oil and acrylic classes for adults, beginning and intermediate watercolor for ages 14-adult, and figure drawing for ages 18 and up.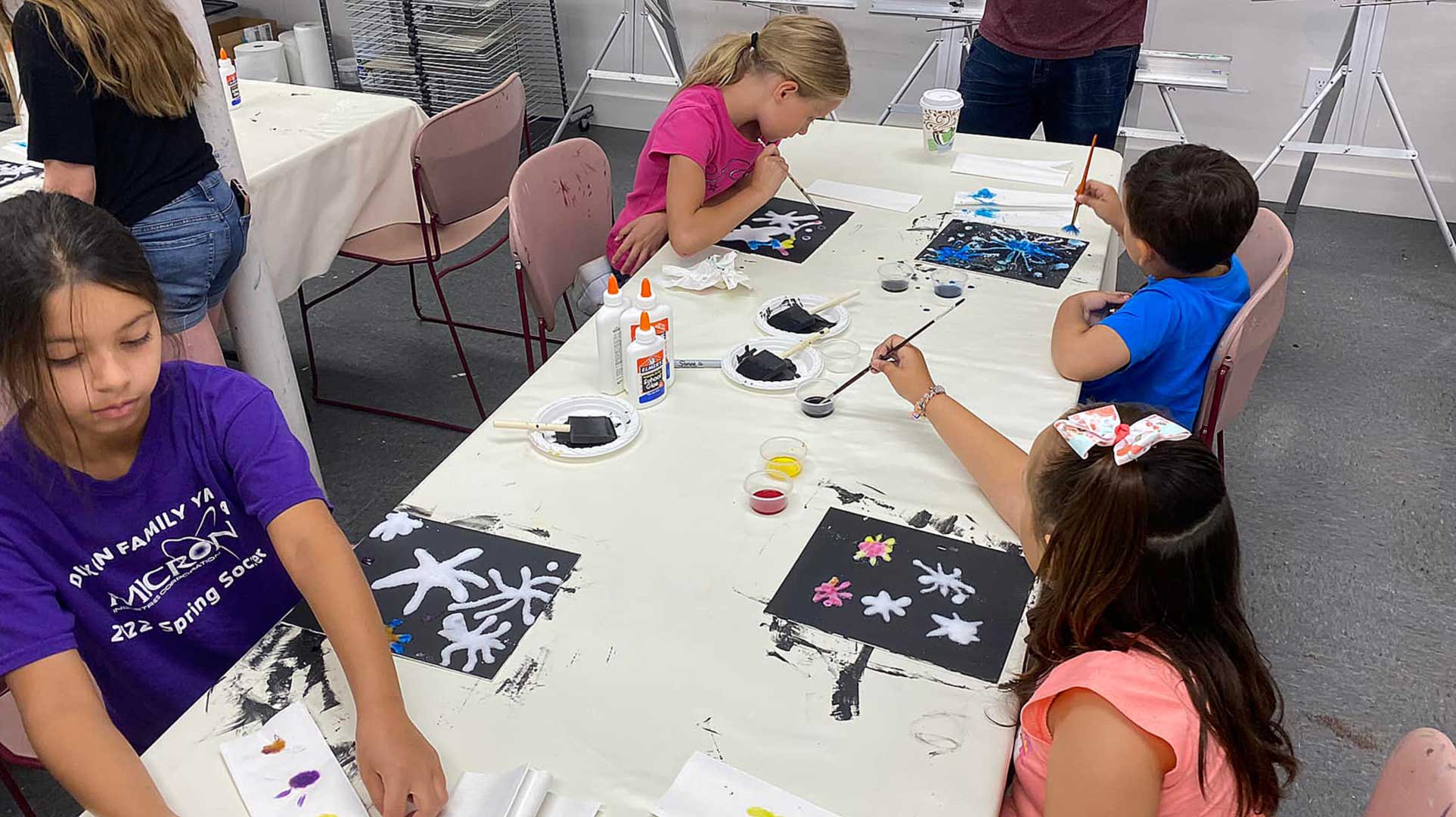 Atilano has been adding children's classes throughout the summer. The most recent coming up is the Kids Mixed Media class in late July for children ages 7-11. CLICK HERE for information on this class.
To see what classes and workshops are offered, visit the gallery website at www.nextpictureshow.org.
Revving up after pandemic closures
TNPS discontinued its live concerts, art opening receptions, and classes for most of 2020 and early 2021. During this time of isolation for many people, the arts were a significant source of relief in many forms. Painting, drawing, listening to music or creating music, and even paint-by-numbers kits and jigsaw puzzles saw record sales during COVID.
Members, both artist members (more than 200 artists!) and general members, continue to help TNPS. Outside assistance is provided by the city of Dixon, which recognizes the gallery as a resource for both tourists and residents. The United Way provided funding this year to help pay for children's art classes.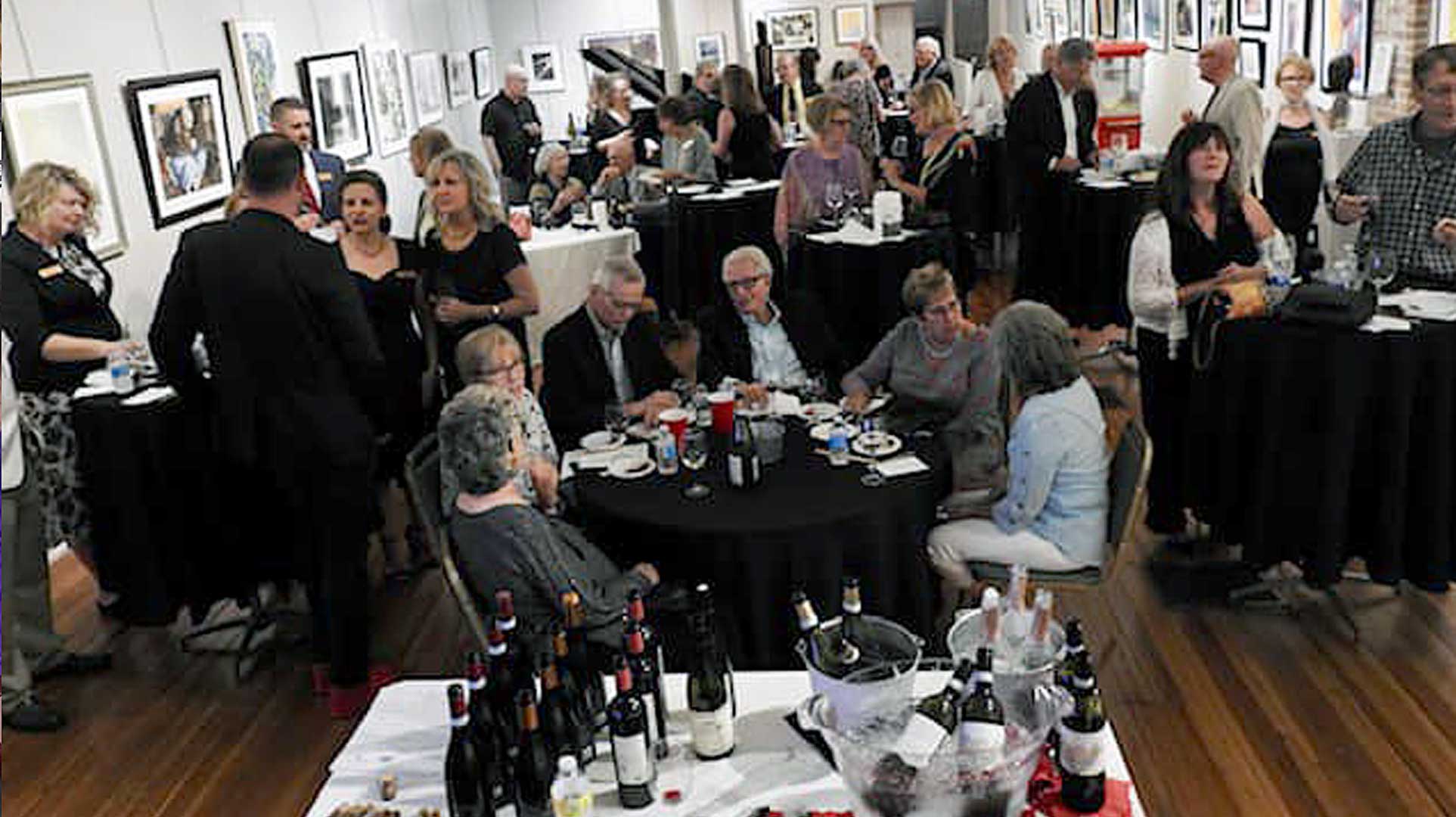 Host an event surrounded by art.
The gallery provides space for patrons and businesses to host their own special events, such as meetings, small wedding receptions, bridal showers, luncheons, life celebrations, etc. The space rental is $250 for four hours and $50 per bartender.

Volunteers keep it going.
Currently, TNPS utilizes 15-20 volunteers, from its board of directors to folks hanging and taking down artwork, bartenders, and people assisting in the gallery during business hours. "We can always use more volunteers," said Atilano. "Give us a call or apply via our website." CLICK HERE for volunteer information.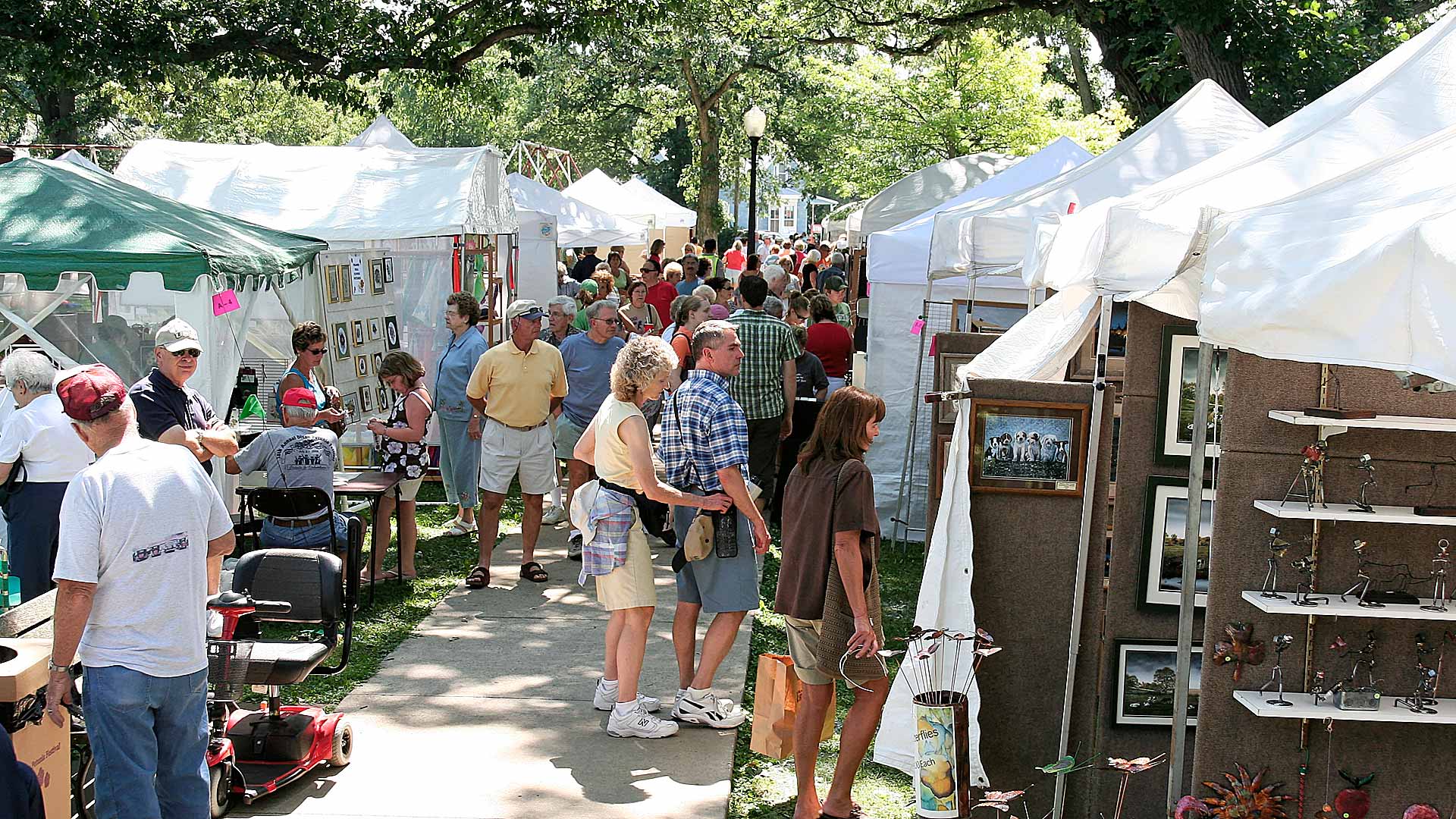 Going forward
Atilano is planning programming to coincide with Dixon's Christmas Walk and a special pop-up exhibit featuring local artists Sydni Rueben and Heather Shore in early December through early January. Several regular events, like the Nuts About Art outdoor show and some of the yearly art exhibitions, will also undergo alterations and modifications in 2023, with new ones being launched. In the past six months, TNPS has been doing much more through programming, art shows, education, and special events. As a result, the broadening of its membership and demographics has increased.
New in 2022 are poetry and writing workshops, figure drawing, and collaborations with The Dixon: Historic Theatre.
Atilano wants to take the gallery to another level starting in 2023. He is actively looking to quadruple shows outside TNPS' walls in various locations.
"I want TNPS to be a creative hub in our region by inviting national and international artists to Dixon," commented Atilano. "I also want to create an artist-in-residence program, inviting artists to utilize a portion of TNPS as a studio space and offer solo exhibitions periodically." That's quite a bucket list.
Current hours
TNPS is open year-round. It is closed on Sundays and Mondays. Regular hours are Tuesday through Saturday, 10 a.m. to 4 p.m. If anyone plans a visit outside of these hours, call the gallery at 815-285-4924.
Hit the streets of Dixon while visiting.
While in downtown Dixon, check out some of the many retail shops within the three-block area. These are just a few places we recommend. There are many retail shops, bars/taverns, and restaurants close by.
Contact information
The Next Picture Show
113 W. First St.
Dixon, IL 61021
Phone: 815-285-4924
Email: [email protected]