Lorado Taft dioramas acquired by new Oregon foundation
A new life for the Oregon Coliseum
A recently formed Oregon foundation has acquired three dioramas created by sculptor Lorado Taft (b. 1860 – d. 1936).
In 1898, Taft was a founding member of the Eagle's Nest Art Colony in Oregon, IL. Most visitors and locals see his work high above the Rock River–the Black Hawk Statue.
The Coliseum Museum of Art, Antiques, and Americana Foundation (CMAAA), recently purchased the dioramas from the Superior Public Library, Superior, Wisconsin. This new group has formed to bring new life into the "untapped asset" that is the Oregon Coliseum, located at 124 N. 4th St. in Oregon.
The Coliseum was built in 1922 and is on the National Register of Historic Places.
CMAAA president, Tom Mahoney, said the purchase of the Taft dioramas was finalized last July. They were paid for by a local private foundation, he said, with the understanding that CMAAA will reimburse the cost "if it gets off the ground."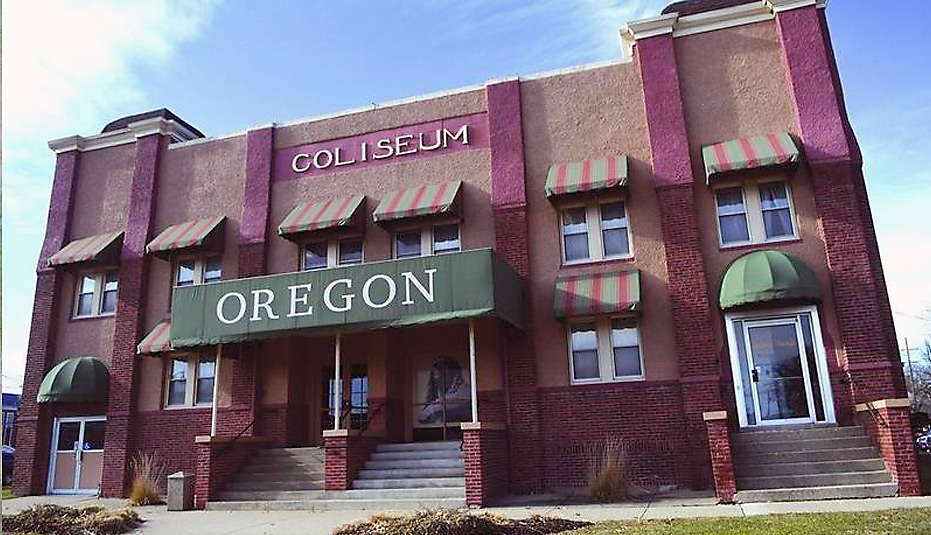 On display at the Cork & Tap Gallery – for a short time
One of the dioramas is currently on display — and in conjunction with an art exhibit that began on Friday, Jan. 18 — at the Cork & Tap Gallery, on the second floor, at 305 W. Washington St., in downtown Oregon. Drawings of how the Coliseum space might be used also accompanies the exhibit.
Art can be viewed during regular business hours, which are from 3-9 p.m. Wednesday and Thursday; from 3-10 p.m. Friday; from noon-10 p.m. Saturday; and from noon-6 p.m. Sunday.