Havencrest Castle | Savanna IL
UPDATE: Havencrest Castle in Savanna welcomes you to their realm of romance and dreams on weekends during the months of May & October.
A combination of fantasy and reality
The newlyweds transformed the former Greenleaf home into what is now called "Havencrest Castle." The St. Georges were a couple deeply in love with each other since their early teens. Their devotion manifested itself in a passionately creative outpouring of work and lifestyle that at times seem to blur fantasy and reality. Over their 31 years together, Alan and Adrianne St. George expanded the original 22 rooms to 63.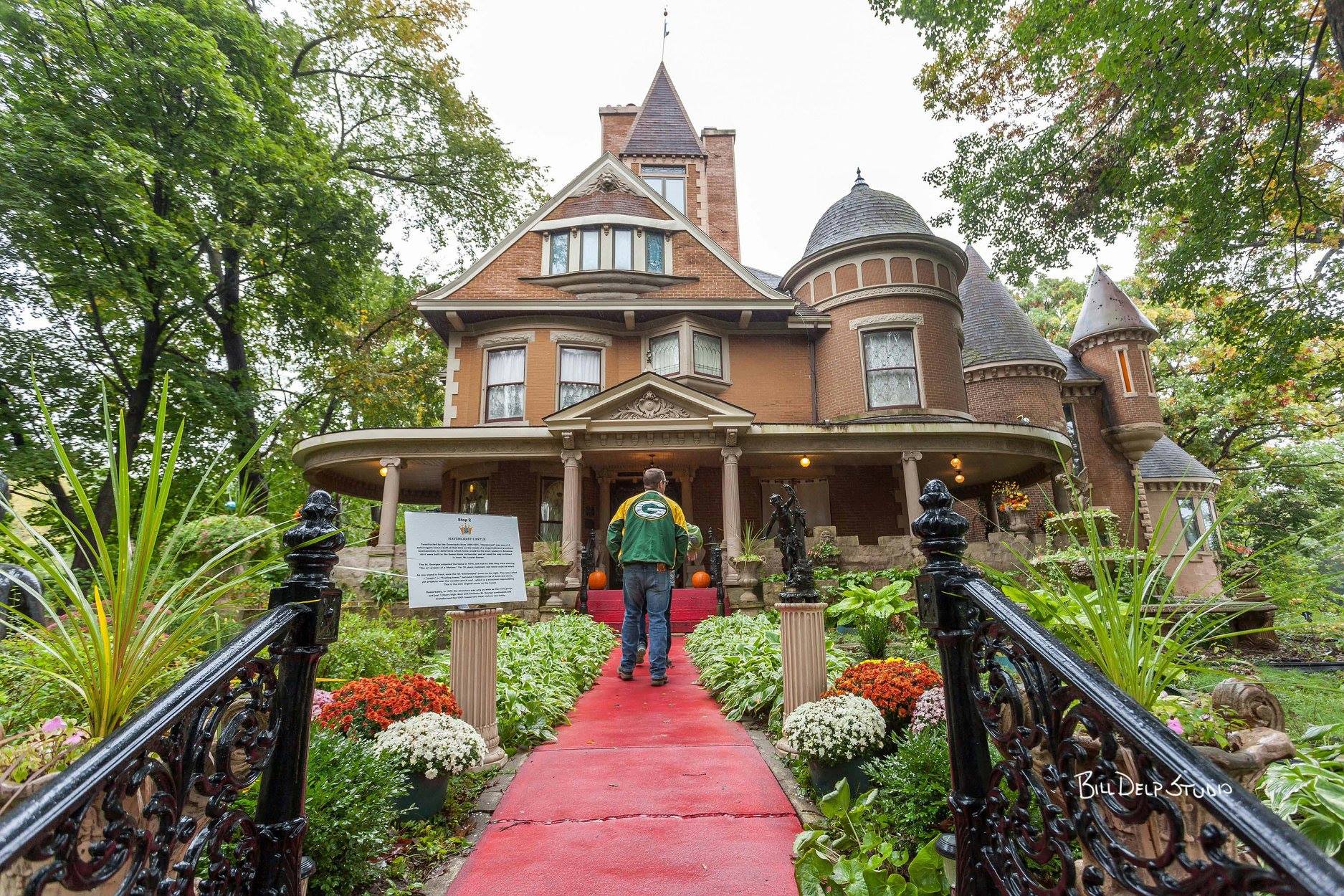 Alan used to say, "When Adrianne entered a room, the lights and music went on, and when she left, the lights and music went off."
They planned and executed every major and minor detail of the many themed rooms without the aid of an architect or designer. Havencrest Castle is filled with original art and sculptures, created by Alan and inspired by Adrianne. As rooms were completed, they were used to hold extravagant galas, costume balls, and charity events. Adrianne Blue Wakefield St. George was the original founding director of the Carroll County Humane Society. Not only did many of the charity events benefit her organization, but the castle was also home to six of the couple's own dogs. Adrianne passed away on June 1, 2006. After a five year period of mourning and healing, Alan's creative inspiration returned. He completed the last of the 24 life-sized figures for the ballroom.
One-of-a-kind
Each room of this 63-room mansion is opulently furnished and decorated with an artist's eye. The self-guided tour of this one-of-a-kind treasure includes original art and sculptures created by the owner, including 24 life-sized figures and 21 bronze and aluminum tabletop sculptures. An optional audio program allows you to listen to the owner narrate the tour on your smartphone (iPhone and Android).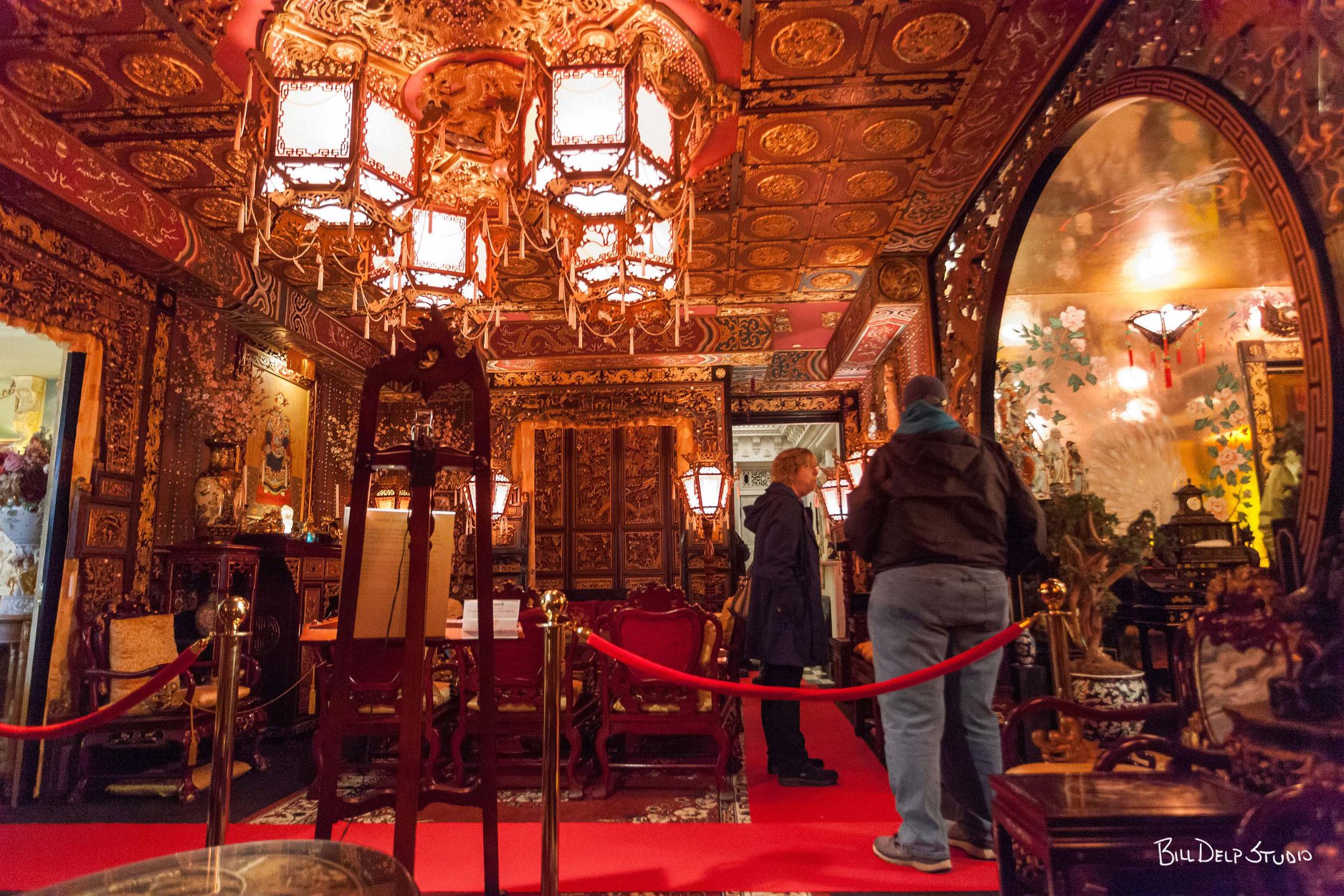 To guarantee a spot on the tour, get tickets
You can buy your tickets in the Visitor Center and proceed to the tour and, while it is not necessary to make a reservation, you can go to the link to buy tickets ahead of time. If you have a group of 8 or more it is recommended that you purchase your tickets ahead of time and pick them up on the day of the tour at the Visitors Center. The parking lot is at the bottom of the hill and you can walk up or catch a fun ride on the "CastleMobile."
Adult Admission is $25 with veterans and children under 18 years-old $20. Free crowns for all children.
Please note: The castle is not handicap-accessible. Stairs are involved, but the majority of the tour will be limited to one floor-only. There is an optional upper floor tour available if desired.
Hours
Tours are available weekends only during May & October between the hours of 10 AM to 5 PM ( the last tour time is at 4:30 pm)
Havencrest Castle
140 N 5th St
Savanna, Illinois
(815) 273-3900
Facebook: https://www.facebook.com/havencrestcastle
Website: https://www.havencrestcastle.com