Adventure you say? Alpaca my bags.
If you know me, you know I love alpacas. When I found out that there was an Alpaca Ranch in Prophetstown, I knew I had to visit.
The Deitrick's Alpaca Ranch is a 50-acre farm surrounded by corn, hay, and bean country down the backroads from Prophetstown. It felt like pulling into the family farm when I arrived. As I pulled in, Tracy, the ranch's head helper, came out eager to greet me for my personal tour. Tracy already knew of my alpaca obsession with the giant smile on my face the moment I set my eyes on one of their beautiful animals.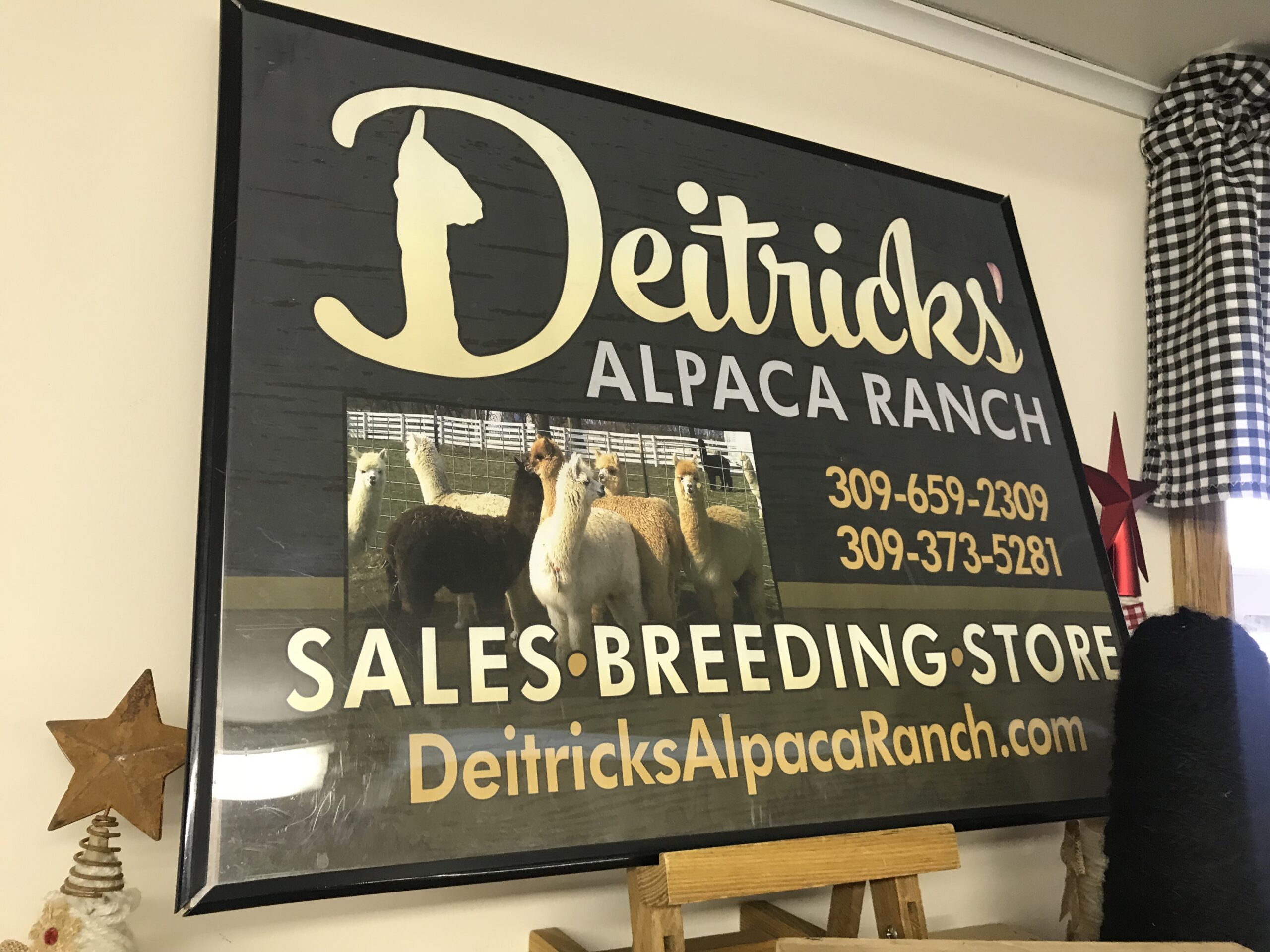 Dietrick's has been in the industry for twelve years. What started as a hobby with a herd of 7 Huacaya alpacas, has turned into 70 alpacas and growing. Tracy took me into the barn to show me their beautiful herd of show-quality alpacas. I think they were as excited to see me as I was to see them. The alpacas were separated mostly by gender and age. They came right up to the gate just like your dog would when you enter the door.
A very Social Breed
Alpacas are very social creatures. They are gentle and curious and with training can actually make great pets. Each has its own personality and they were excited to get our attention. I pointed out that I didn't realize how varied alpaca coloring can be. Tracy explained that alpacas have up to 22 different color patterns.
An Alpaca produces enough fleece each year to provide plenty of sweaters, blankets, gloves and more. The Dietricks take pride in having alpacas that provide excellent fiber and color diversity. Alpacas are highly prized for their luxurious coats and are raised for their beautiful fleece. They produce one of the finest fibers in the world; as soft as cashmere but with a warmer, lighter, weight than wool. Tracy allowed me to go into the alpaca pens to feed them. They all surrounded me eager to eat out of my hands. The Huacaya breed of alpacas has a fluffy, teddy-bear-like appearance with curious personalities and expressions. We walked the grounds to see where they keep the teenage and senior alpacas.
Fun fact – alpacas can live up to 20 years!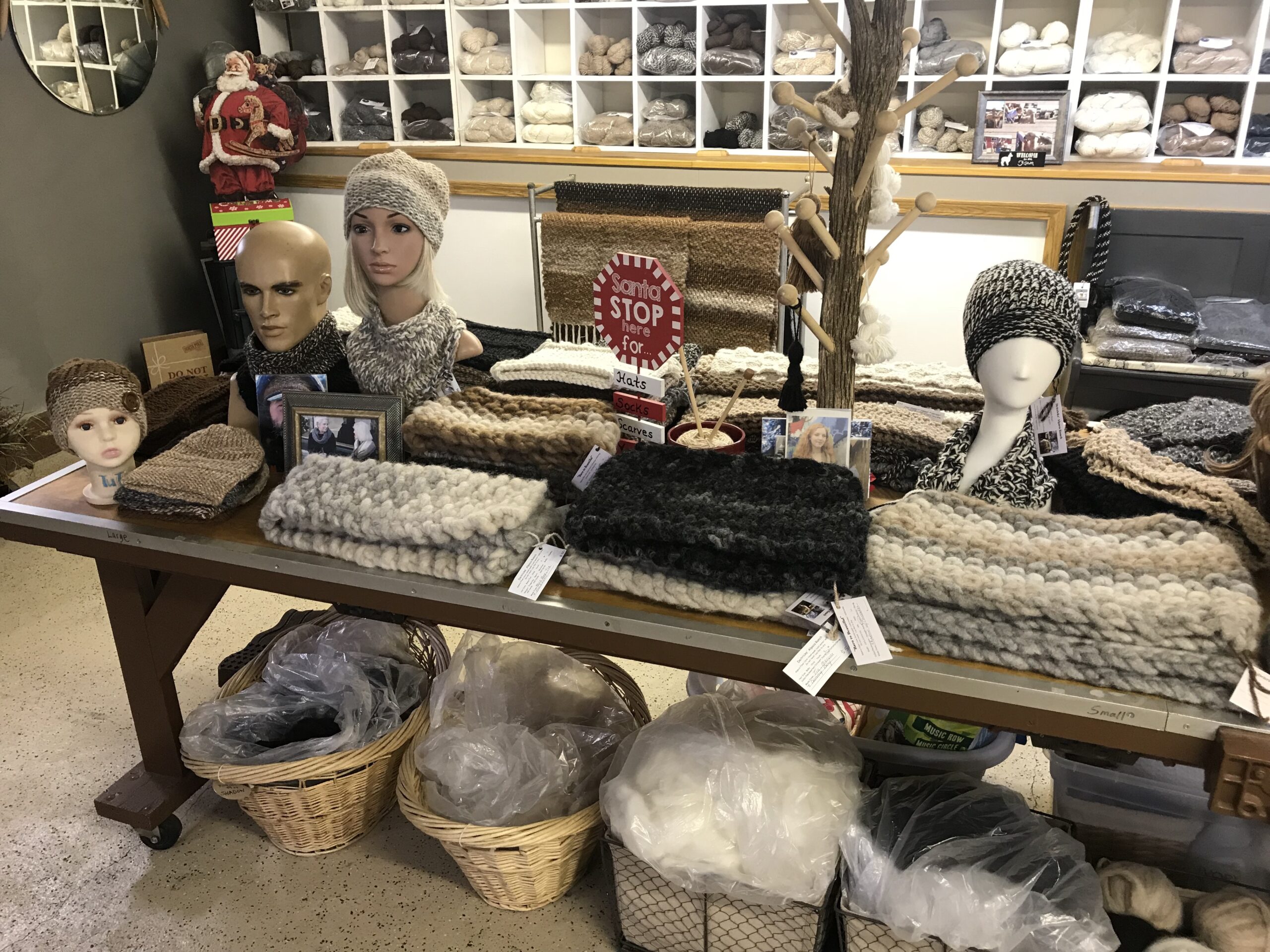 Gift Shop!
The gift shop is stocked full of products such as gloves, hats, scarves, and sweaters made from the alpaca's fiber. Each tag is personalized and it will tell you which alpaca it came from. Deitrick's offer personal tours, are a popular spot for school trips, and hold open house events throughout the year. In the summertime, they have a summer camp where almost 600 kids visit the ranch and learn about these curious creatures.
Interested in visiting Deitrick's? Contact them during their summer season and you, too, can mingle with the herd of 70 alpacas, feed them, tour the ranch, learn about their lifestyle, and make new alpaca friends!
Come for a Visit
Deitrick's Alpaca Ranch
11200 Lomax Rd
Prophetstown, Illinois
309-373-5281
[email protected]