A Getaway Like it Used to Be!
Do everything or nothing at all.
The Blackhawk Waterways region, in Northwest Illinois, is filled with opportunities for wildlife viewing, hiking and biking, boating and fishing, shopping and antiquing, and exploring our nation's rich history, or just sitting in an old-growth forest and reading a book. Blackhawk Waterways is packed with history and mystery – 2,700 square miles of woodlands and wonderful attractions, charming small towns and villages, unobstructed views and pastoral settings that will have you returning time and again.
If nature's your thing…
you'll discover a region rich in outdoor opportunities, from 10 state parks and a 2,200-acre state forest to exceptional golf courses and 125 miles of beautiful boating and great fishing courtesy of the Rock and Mississippi rivers. From paddlewheelers to catfish, muskie and trout, local streams, rivers and lakes provide anglers with the perfect settings in which to research their next big fish story.
Discover More Outdoors >
Retail therapy enthusiasts applaud…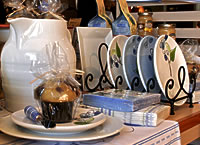 the shopping opportunities that abound in the Blackhawk Waterways region, offering everything from eclectic hand-crafted gifts and quaint art galleries to antique treasures and coveted collectibles. And, you'll always be greeted by friendly shopkeepers who still understand the art of authentic hospitality.
Discover More Shopping >
History lovers find a home…
in the Blackhawk Waterways, where a treasure-trove of museums, monuments and historical sites capture the imagination. Experience the birthplace and boyhood home of President Ronald Reagan, travel stretches of the original Lincoln Highway and the Great River Road National Scenic Byway, tour the John Deere Historic Site, and learn more about the bloody battles of the Black Hawk Indian War of 1832 that pitted half of all federal troops of the U.S. Army (as well as 9,000 volunteers from the Illinois Militia, including future President Abraham Lincoln) against Black Hawk, a war chief of the Sauk, Fox and Kickapoo nations, and his British Band of warriors.
Discover More History >
Our hospitality welcomes you…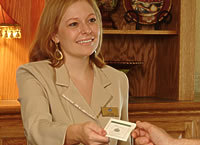 whether you're seeking a day-trip or a week-long adventure, discover excellent restaurants and diverse lodging choices that range from primitive campsites and rustic cabins to pampering B&Bs, comfortable country inns and award-winning hotels – all just a 2 hours drive from Chicagoland.
Discover More Hospitality >
For some, the real beauty of Blackhawk Waterways is found in its natural wonders, which give pause from a workaday life. For them, the simplicity of a falling autumn leaf, a browsing deer or a crackling fire are the magnets that draw them to this special place – a getaway like it used to be!